Rapper "No Plug" allegedly admitted to killing Bankroll Fresh in a 2016 altercation on Instagram Post
An old IG post from No Plug is viral after people are claiming it was about the murder of slain rapper Bankroll Fresh. In the IG Post No Plug says, "Last n**** tried me made the Tv".
Did No Plug kill Bankroll Fresh in 2016? Take a look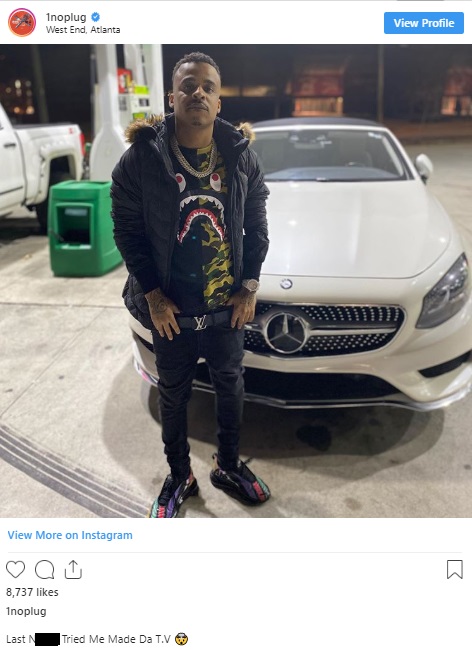 At that point in time the last person that tried him was Bankroll Fresh in an altercation they had, and his death was all over the news on TV. In other words No Plug may have dry snitched on himself.
While these allegations are just social media rumors, when you connect that dots you can see why a rumor like this would start. Hopefully it is all just a coincidence.
Author: JordanThrilla Staff