Scammer rapper TeeJayx6 says he stole Lil Baby Social Security Number and Drivers License ID Card. To prove he wasn't lying, TeeJayx6 posted a photo of Lil Baby's license with the caption "blame lizard squad". He made sure to block out Lil Baby's personal information with smiling emojis.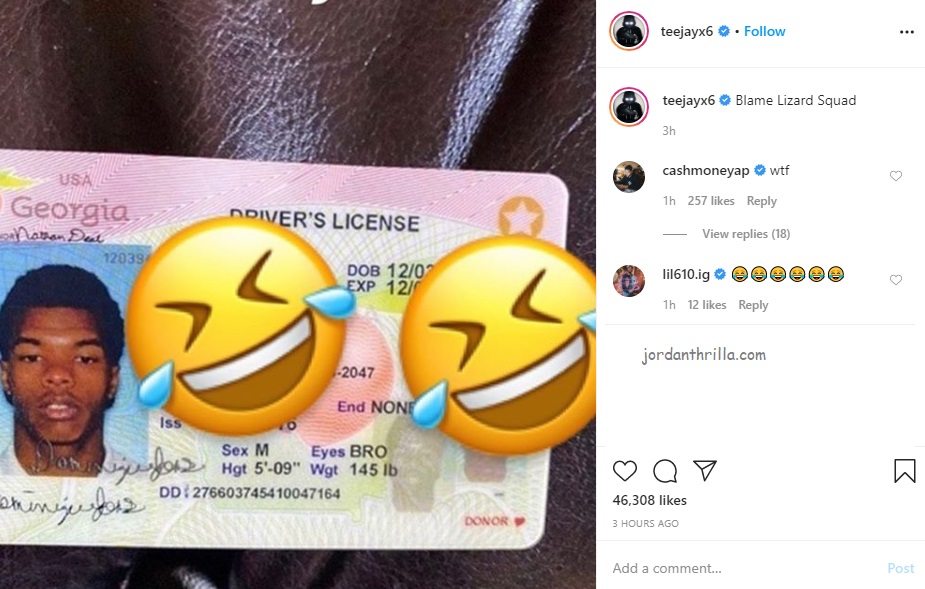 If that wasn't enough, Teejayx6 said he was going to get Lil Baby's bank log as well. It made people think of what happened to Giannis a few weeks ago. People like cash money yap responded to TeeJayx6 having Lil Baby's SSN and ID with complete astonishment saying "wtf".
In his post TeeJayx6 didn't delve into how he got Lil Baby's SSN and ID, but knowing his scamming track record it was probably in some crazy fashion.
Author: JordanThrilla