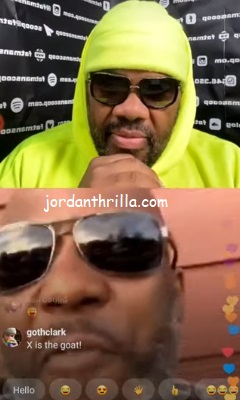 DMX dissed Jayz and Lloyd Banks just now on Instagram Live in a viral video. Fatman Scoop was asking him some questions about hip hop when DMX insulted Jay Z and Lloyd Banks careers. It got real disrespectful too, some people think he went overboard with his comments about banks.

DMX didn't include Jay Z in his top 5 rappers list and put other rappers from New York way above him. Then DMX said Lloyd Banks isn't lyrical and can't rap, asking Fat Man Scoop to quote 4 good bars from him. It's clear he has high standards when it comes to critiquing NY artists.
It looks like the man who made barking legendary in hip hop, is barking loud at his opposition. DMX wants all the smoke with Jay Z and Lloyd Banks.
Author: JordanThrilla