Doja Cat's bizarre behavior in an Alt-Right Chat Room exposed in a leaked video. The singer, who has been accused of racism and self-hatred, is seen acting in a provocative and suggestive manner while the chat room members hurl racial slurs at her. The video also shows her pet cat wandering around the room, seemingly oblivious to the situation. The footage is reportedly from 2015, the same year that Doja Cat released a controversial song that mocked victims of police brutality.
The video, which was first posted on Twitter, has sparked outrage and disgust among fans and critics alike. Many have called for the cancellation of the rapper. Some have also questioned her mental health and stability, as well as her identity as a biracial woman.
Doja Cat, whose real name is Amalaratna Zandile Dlamini, has not yet commented on the leaked video. However, she has previously addressed the allegations of racism and involvement in Alt-Right chat rooms in an Instagram post and a live stream.
She denied being part of any racist conversations and apologized for using a derogatory term in her song "Dindu Nuffin". She also claimed that she was proud of her black heritage, and that she used public chat rooms to socialize since she was a child.
However, her apologies have not been well received by many people, who have accused her of being insincere and dishonest. Some have also pointed out that the chat room she was in was known for being frequented by white supremacists and incels, or involuntary celibates. These are men who blame women and society for their lack of sexual or romantic success. They often express misogynistic, racist, and violent views online.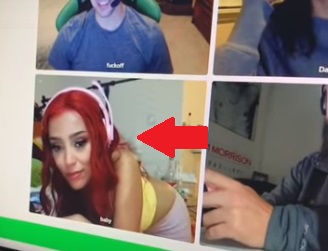 The leaked video is the latest in a series of scandals that have tarnished Doja Cat's reputation and career. The singer, who rose to fame with her viral hit "Mooo!" in 2018, has also been criticized for making homophobic and transphobic remarks in the past. She has also been accused of stealing music and lyrics from other artists. Despite these controversies, Doja Cat has maintained a loyal fan base and has collaborated with other popular artists such as Nicki Minaj, Tyga, and Ariana Grande.