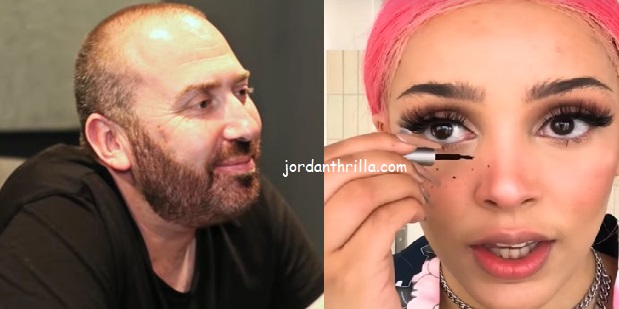 Doja Cat blocked DJ Vlad on Twitter after he refused to delete an interview exposing her. Rumors say in the interview DJ Vlad did with Doja Cat, she said some things that would add fuel to fire of her recent racist past being exposed.

Just to make sure people didn't think he was lying, DJ Vlad posted the evidence of Doja Cat trying to DM him to scrap the interview. DJ Vlad not being afraid of her threats decided the Doja Cat interview will be shown to the world anyway.
Now that people know Doja Cat wanted it scrapped, it's safe to say that interview is going to do major numbers when it's released.
Author: JordanThrilla