Softball player Ashton Salyers got exposed after clowning Lonzo Ball lifting weights in a viral video. The woman said she would embarrass Lonzo Ball in the weight room, then people exposed her .172 batting average of her senior season at Wright State University.
Take a look at how things transpired.
Y'ALL KNOW WHERE LONZO BEEN 🗣 (via @ZO2_) pic.twitter.com/VBqVIgRzHh

— Overtime (@overtime) May 6, 2020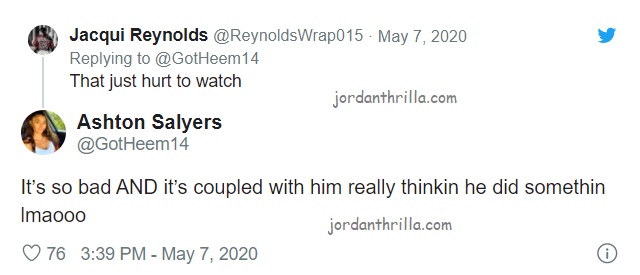 It's not clear what made the softball player want to clown Lonzo Ball's lifting techniques, but it definitely backfired. Now because Ashton Salyers dissed Lonzo Ball working out, her horrible .172 batting average at Wright State is viral.
This softball player has likely lost her chance to be a BBB athlete in the future.
Author: JordanThrilla