Steven Adams failing at attempting a Kip-Up is going viral. Steven Adams Kip Up was so bad, he almost injured a referee standing near him. As OKC dominated the Jazz, Steven Adams attempted a Kip-up that turned into an embarrassing moment. It must have been the first time Steven Adams tried doing a Kip-Up.
Before seeing Steven Adams' kip Up, take a look at a professional showing how it's done.
Now take a look at Steven Adams Kip-Up fail.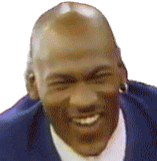 Steven Adams doesn't seem like the kind of person who gets embarrassed, but this is one moment he might want to forget. OKC fans should be happy he didn't get injured attempting that kip-up. The referee is lucky Steven Adams didn't blow out his knee.
His new nickname is now Steven "Kip Up" Adams.
Author: JordanThrilla