Tekashi 6IX9INE haired Katt Williams addressed white people scared of black people and Donald Trump during a viral speech. Katt Williams touched on many topics including Black Lives Matter and Trump. However, when Katt Williams directly addressed white people scared black people for imaginary reasons, a lot of people felt it deeply.
The colorful haired Katt Williams said "You've been waiting 400 years" in reference to white people who think black people will harm their family.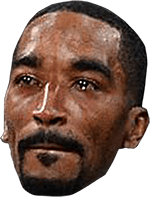 Katt Williams looks like Tekashi69 with his colorful hair, but there was nothing childish about his speech. These were the most heartfelt words he probably ever spoke. He was truly using his platform to spread a powerful message.
Like one of the tweets says if someone would of said a Tekashi69 colorful haired Katt Williams would be addressing white people scared of black people and Donald Trump, while making more sense than actual politicians in 2020, you probably would of thought they were crazy.
Author: JordanThrilla