Telfar shut down their website after finding out racist people and bots are reselling Telfar bags at 2X the original price. Telfar bags are supposed to be a symbol AFFORDABLE fashion, this is why racist bots where created to buy out everything on the Telfar website and make it unaffordable through resale. Telfair shut down their website to put a stop to the racist bot resellers.
Telfar is a black owned company that was created in 2005 to be a genderless brand known to support social justice causes. Telfar brand promotes selling affordable items that everyone has a chance to buy.
When Telfar found out people where buying their Telfar bags and reselling them at 2X the cost things went left. Take a look at some of the reactions from twitter.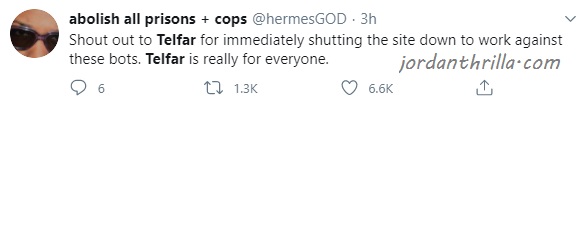 Some people warned people to stop buying secondhand Telfar bags due to the racist bots reselling them at marked up prices. Some people where shocked that racist people would go that far just to make Telfar bags unaffordable to many minorities.
Telfar made a bold move by shutting down their website to curve the racist bots and people reselling Telfar bags at unaffordable prices. This shows how devoted they are to the causes they promote.
Author: JordanThrilla