The pain in Jayson Tatum's eyes after revealing his new haircut is going viral.
You know that feeling you get when you tell the barber to give you a new hairdo, but you don't like it after its done? This is what seemed to happen when Jayson Tatum revealed his new haircut to the world. It wasn't hair that caught our attention, it was the pain in Jayson Tatum's eyes that stole the show.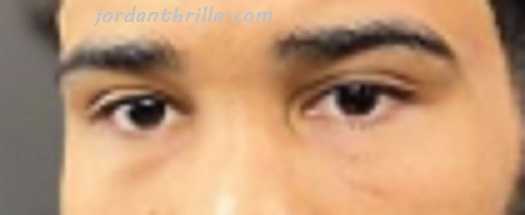 One can only imagine the painful thoughts going through Jayson Tatum's mind as he saw how he looked with his new haircut. He probably thought back to the moment Lebron James eliminated the Celtics in Game 7 of the ECF in 2018.
For Celtics fans, this could be a good thing. It's going to be scary for a defender to see Jayson Tatum coming at them with that look in his eyes.