Tracy McGrady Caught Looking At Rachel Nichols Thick Legs On Live TV.
Tracy McGrady ready to risk it all for Rachel Nichols during Warriors vs Lakers game. During an interview segment, T-Mac was caught staring hard at Rachel Nichols legs in her black dress.
Tmac looked ready to risk it all on live TV.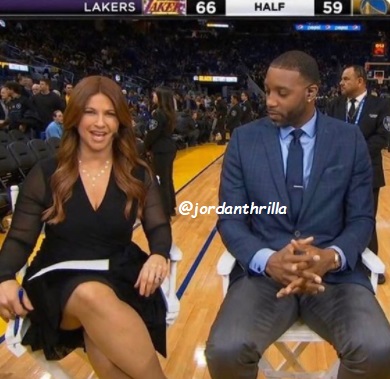 Tracy McGrady seemed to forget where he was as he started daydreaming while being mesmerized by Rachel Nichols nice legs.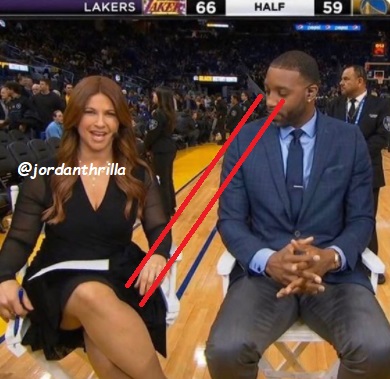 When you pull the eye lasers you can see clearly where his eyes were locked into too. There are rumors that Rachel Nichols has a crush on Lebron though, so T-Mac has his work cut out for him.
If only Tracy McGrady had this same focus when trying to win a championship.
Author: JordanThrilla