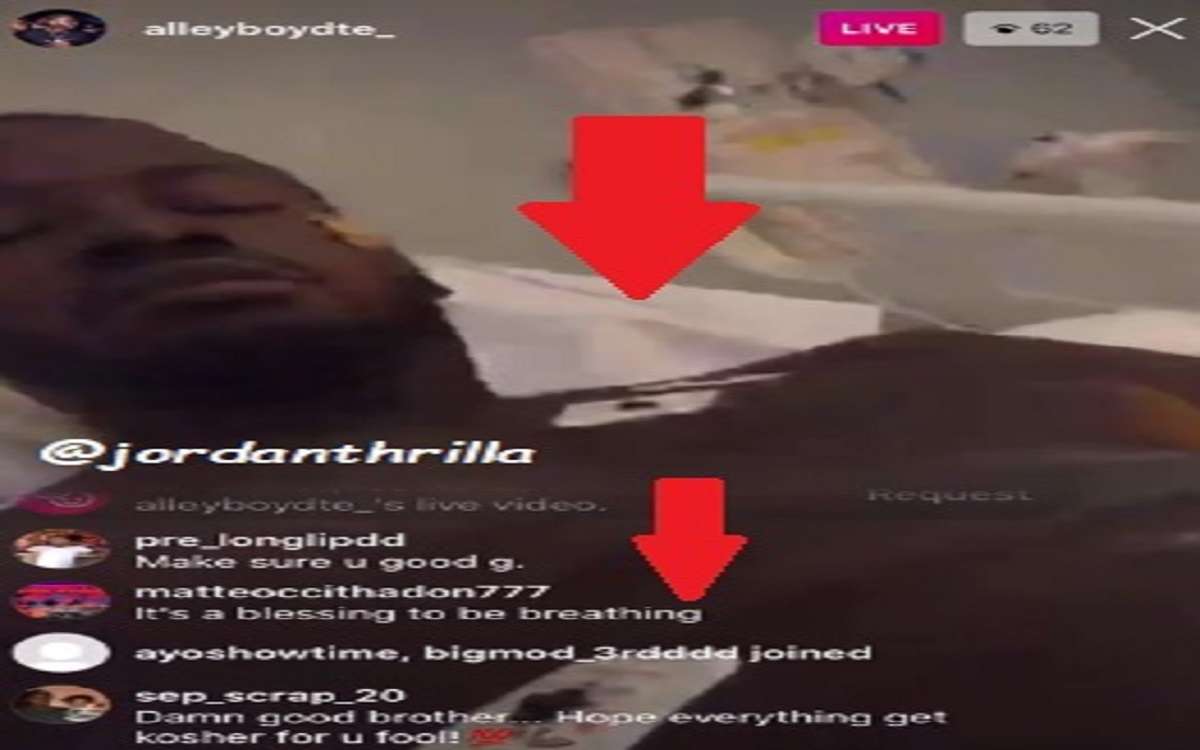 Alley Boy is dying from taking fake pills, and he sent warning video from his hospital bed. In viral Instagram Live footage Alley Boy urges people to stay off those fake pills.
The footage shows Alley Boy connected to all types of medical equipment that appears to filtering his body fluids. There's no telling what kind of chemicals he has flowing through his blood from those counterfeit pills, but he doesn't look to be in good condition. Even if he recovers the side effects of this ordeal could last a lifetime.
Fake pills have taken the Hip Hop community by storm, so many rappers such as Mac Miller died from taking pills that had deadly chemicals added they didn't know about. The best way to avoid situations like these is to stay drug free, get high on life instead.
Let's hope Alley Boy pulls through.