Transgender Woman Jeffree Star Exposes Three NBA Players Sending Her DM messages on Instagram.
Trans Superstar Jeffree Star is about expose three NBA Players that have been sending her private messages on IG.
Jeffree Star is insinuating these 3 NBA players are trying to hook up with her.
It all started when someone on tweeted a joke about Jeffree Star choosing the wrong life direction, since the trans woman's height is 6ft 1, the average height of an NBA point guard.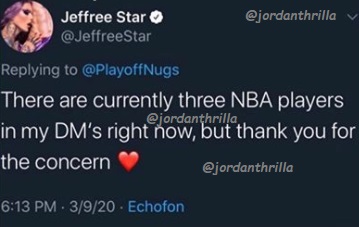 Jeffree Star responded saying there were three NBA players sending the transgender woman DM's on Instagram.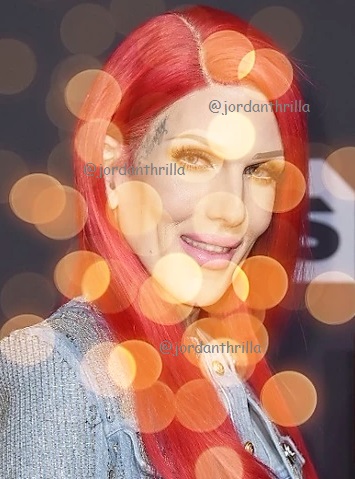 When those NBA players are looking at photos of Jeffree Star after hearing the news, they must be seeing all kinds lights feeling like they're in the twilight zone.
If Jeffree Star is telling the truth, and there really are three NBA players sending the transgender woman direct messages on IG, it would flip their lives upside down if she said their names.
Dwight Howard went through a similar situation with a transgender woman last year, and he admitted it flipped his life upside down, even though the claims where never proven to be true.
Author: JordanThrilla