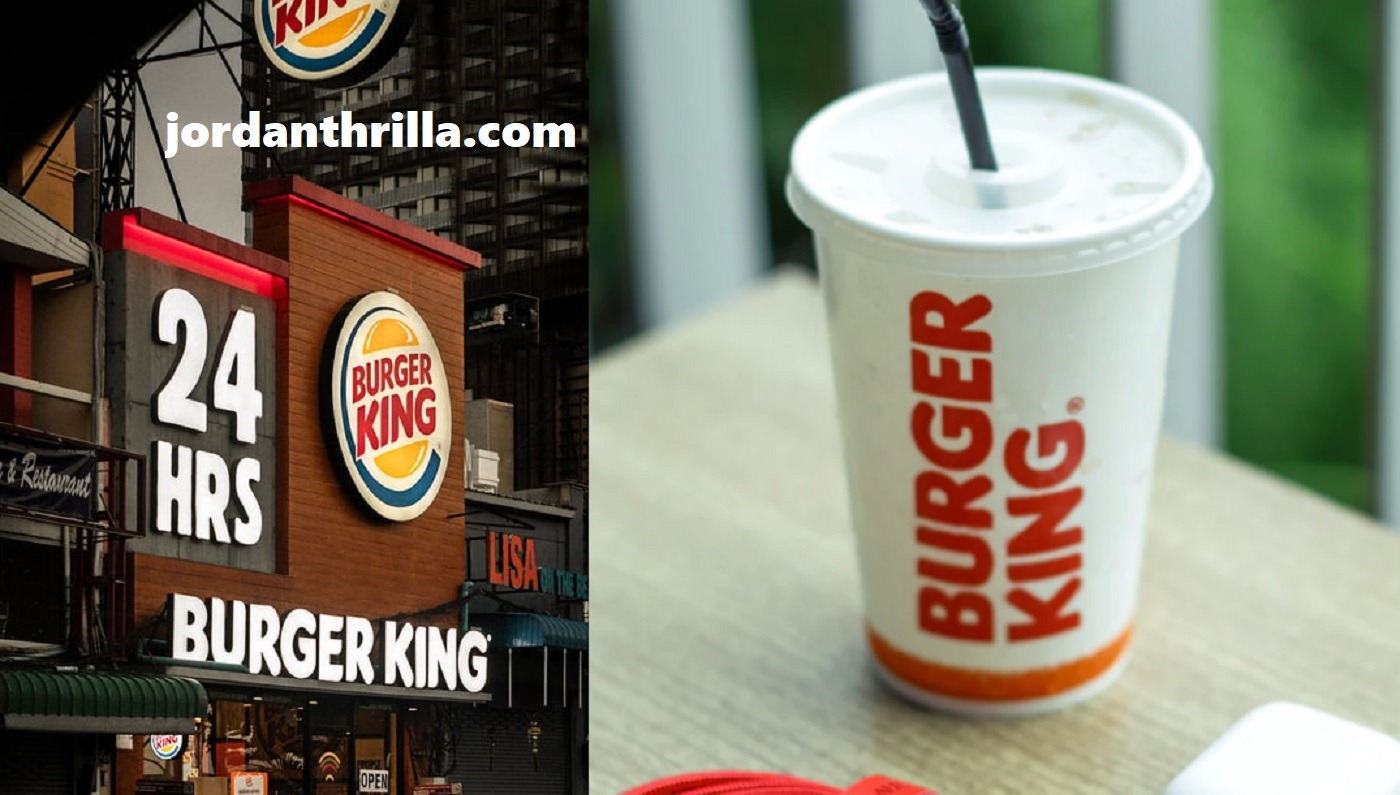 A UK Burger King Tweet saying "Women Belong in the Kitchen" is angering feminists. It gets worse, because the UK Burger King also bought a full page ad in a newspaper with same "Women belong in the kitchen" bolded at the top. The explanation behind it is almost too unreal believe, and makes you wonder if their PR team has gone crazy.
To help simmer down the controversy the UK Burger King explained that only 20% of Chefs were women. They claim they are on a mission to change the gender ratio in restaurant industry of female and male culinary artists. They announced they will be starting a scholarship for women aimed at helping them pursue culinary careers. That's all fine and dandy, but their motivation behind this was made clear when UK Burger tweeted "Women Belong in the Kitchen".
Take a look at this colossal PR mistake.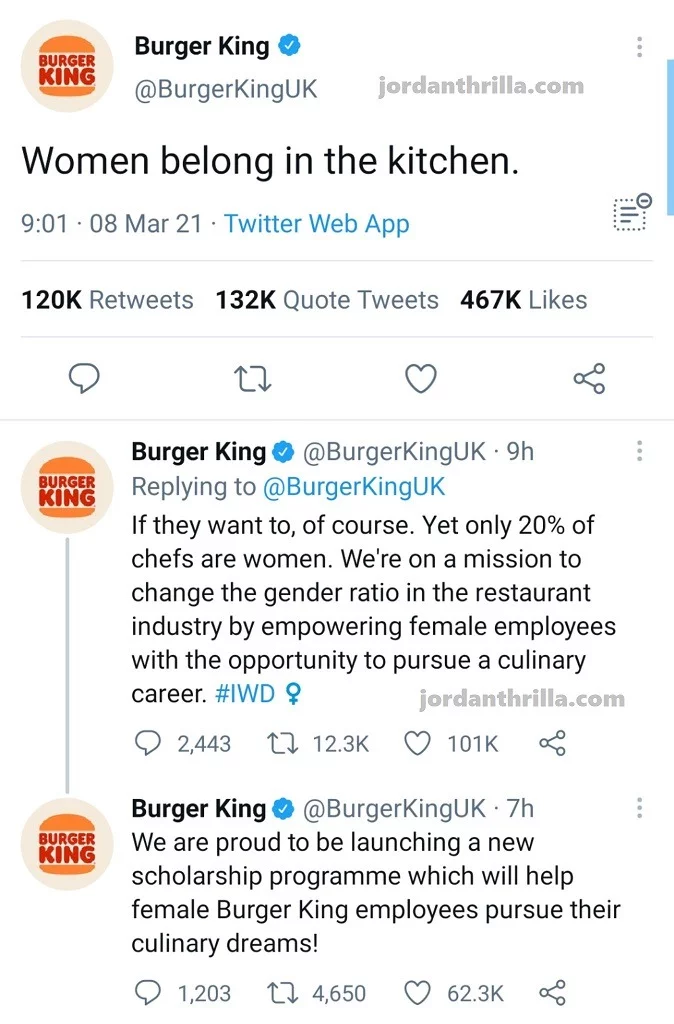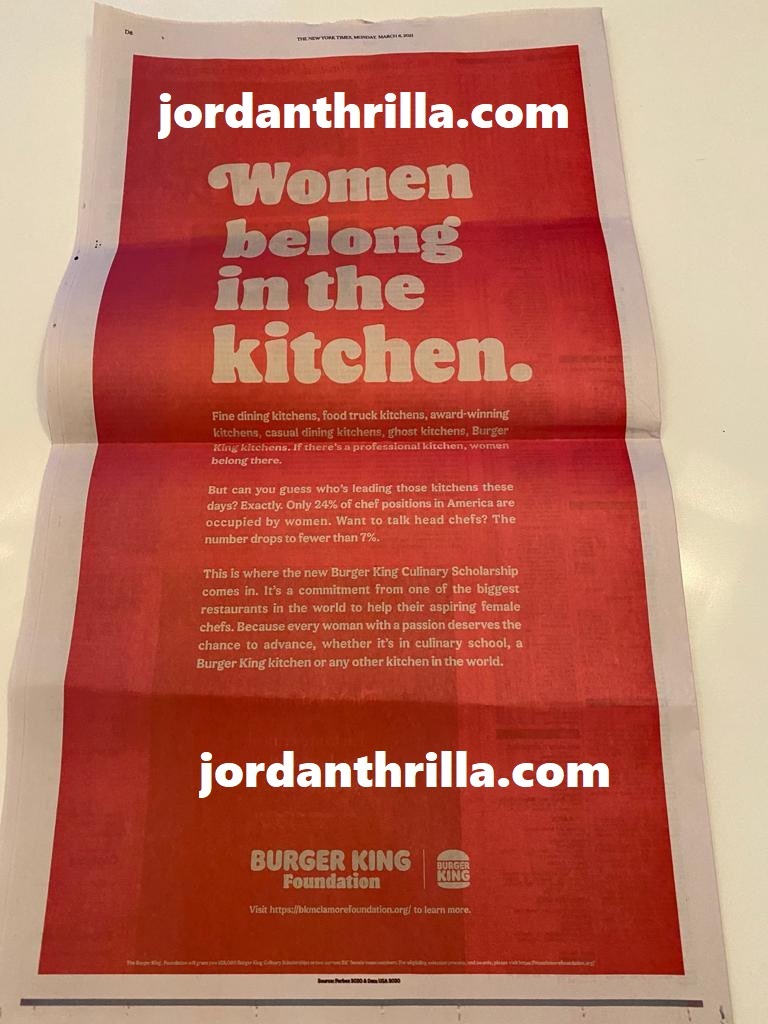 Is it time to cancel Burger King? 99% of people would probably say yes after this debacle. How can you blatantly disrespect women like this? This type of wording sounds like an ad from the 1950s. It also sounds like something Kevin Samuels would say.
This mistake could make Burger King sales go way down in the forseeable future.
Author: JordanThrilla