Is Centennial Colorado's Walmart racist towards black people? A new policy that only affects the ethnic beauty aisle is causing controversy. At this Walmart people who buy black beauty products must follow a special procedure when it comes to checking out. There is also extra security cameras setup in the aisle.
According to reports the Centennial Colorado Walmart required customers with any product from the ethnic beauty aisle to immediately purchase their item from a cash register located near the back of the store. They are not allowed to carry those products around the store, which indicates they are trying to mitigate items being stolen. However, if you are purchasing products from other beauty sections, there is no policy in place and you can carry them around the store freely.
Take a look at this image below of the special cash register setup near the aisle with black beauty products. Is Centennial Colorado's Walmart racially profiling black people?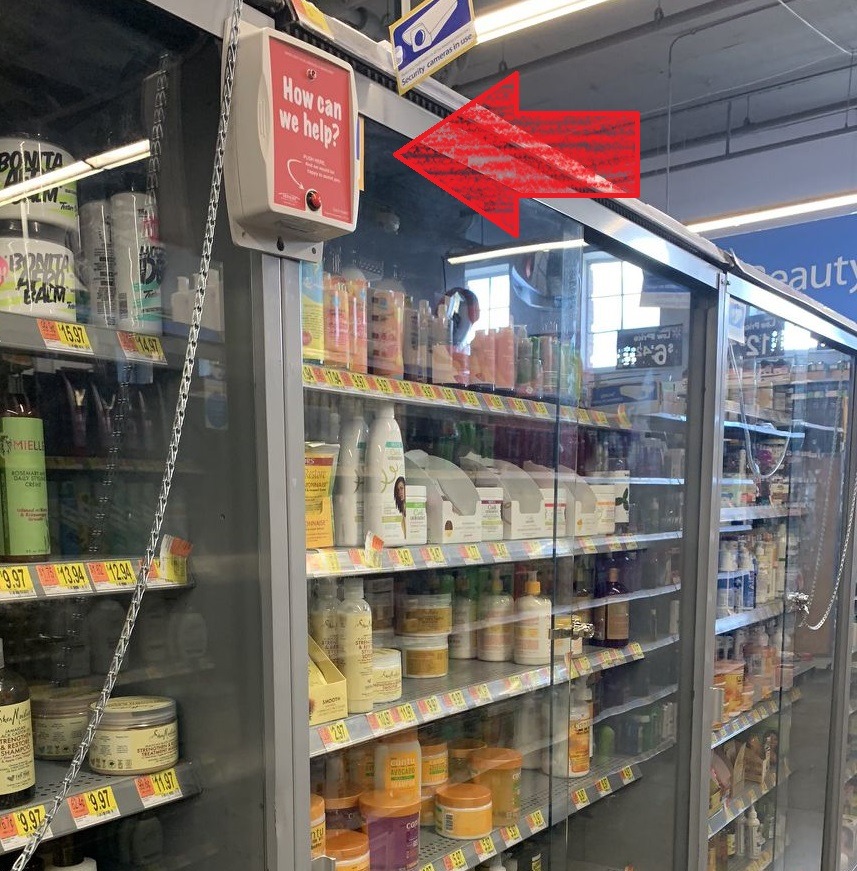 This wouldn't be the first time Walmart stores have been accused of racism. It was only a few years ago that they practices putting black beauty products behind glass cases and chains, as you can see in the photo above. They also would put a large sign indicating there was extra surveillance in the aisle. Walmart later stopped this practice after massive backlash.
Now they are back again with another potentially racist move that disrespects people of color. You can't make this stuff this up. It seems they will never stop offending honest customers.
Author: JordanThrilla