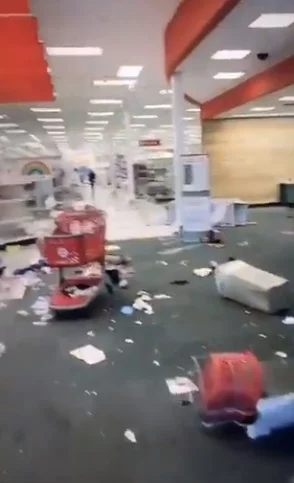 Videos of people looting stores in Minnesota are viral. Cardi B responded to people looting stores in Minneapolis because of George Floyd's death in a post where she shared a video of protesters looting a Target store in Minneapolis. Cardi B says she doesn't condone looting, but understands why they're looting. She summed it up as an "It is what is moment".

Looting is a controversial topic, where most people feel there are no winners. Some people see it as destroying the place where you shop everyday. Other people see it from the store owners view of losing massive amounts of money in stolen property. In this case there are people that feel looting isn't what George Floyd would want people to be doing for him.
Cardi B says people tried to be peaceful with marches and hashtags, but it never really solved anything. Cardi B believes people are looting Minneapolis stores because they are simply left with no choice.
Author: JordanThrilla