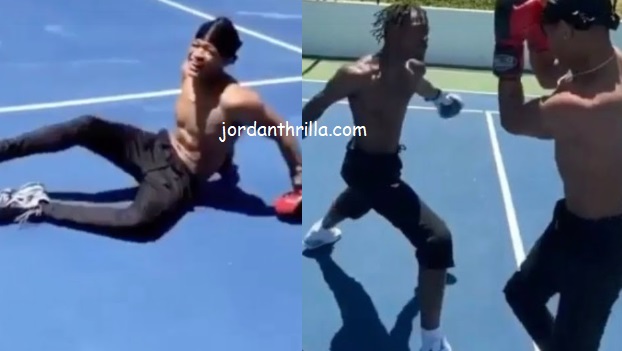 Lil Tjay knocked Out YK Osiris during a boxing match at Sean Kingston's house in a new viral video. The two rappers were having the boxing match after they called each other out social media. Some people thought they were joking around, but after seeing the ferocity of how Lil Tjay and YK Osiris were boxing each other, you can tell this was serious.

In the video Lil Tjay allegedly knocked out YK Osiris a few moments after you see him stumble back. You could tell he was already dazed during the last few moments of the video.
This could be the start of a new era in hip hop. An era where if you have beef you duke it out one on one in a boxing match like Lil Tjay and YK Osiris. Just don't be the one to get knocked out cold.
Author: JordanThrilla