When you're as famous as Zendaya is whenever you post pictures on social media people are going to scan them to find all the small details they can. Recently she took to Instagram to show off another cool look, and many people on social media notice something that was protruding through her shirt just slightly.
Zendaya's Breast Nipple Print Poking Through Her Shirt Goes Viral after New IG Photo
In Zendaya's viral photo she's in a desert wearing an outfit that color coordinates with the natural environment. The picture was allegedly taken on the set of Denis Villeneuve's Dune: Part Two, in which she plays the character Chani. If you look closely at the photo you'll notice that Zendaya's breast nipple is poking through her shirt. According to science a woman's nipple protrudes in response to cold or physical stimulation. In some cases clothing can make them appear to stick out more than usual, and some woman just have nipples that naturally protrude more. Whatever the case may be for Zendaya her nipple print is viral on social media.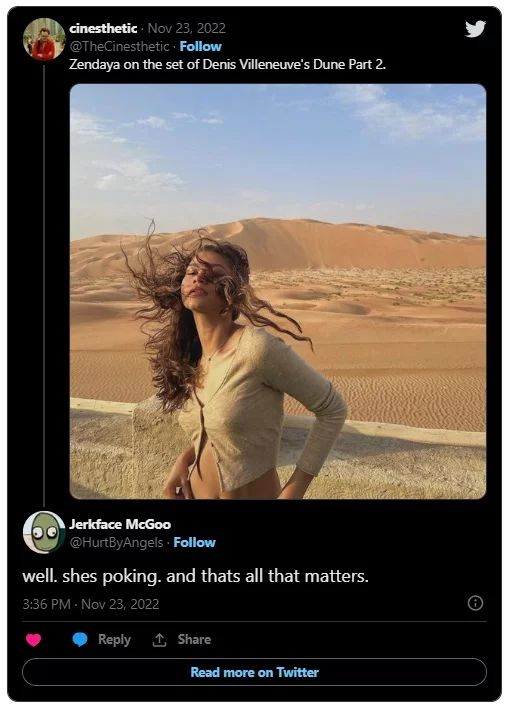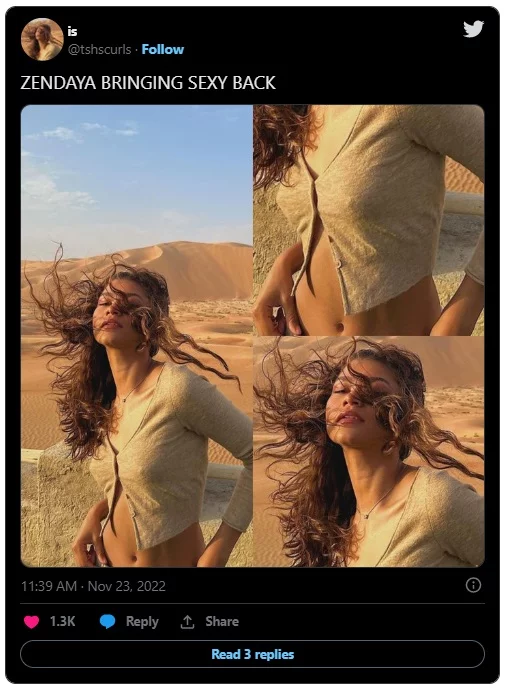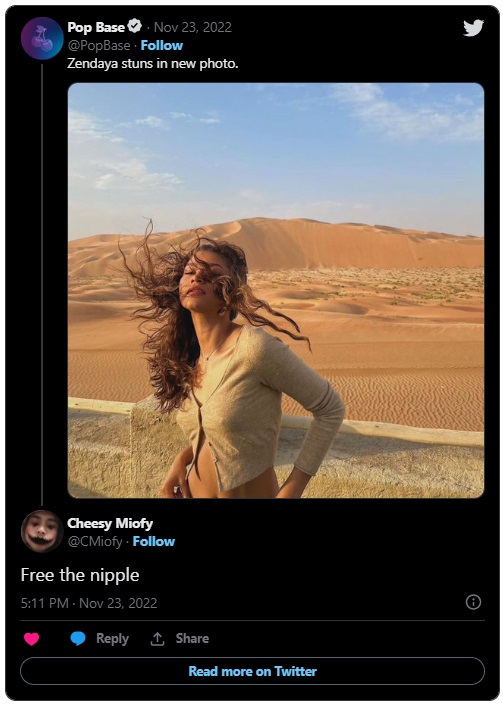 It would be interesting to see how Tom Holland feels about social media reactions to Zendaya's nipple print.