Big Sean Dresses Up in Spider-man Costume for Halloween, and literally Climbs and Swings around the City.
Big Sean dressed up as Spiderman for Halloween, and took it a step further when he climbed and swung around the city, just like the real Spider-man.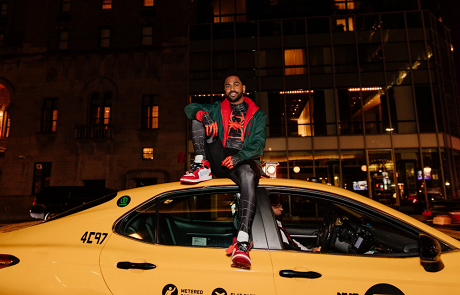 Some people are wondering if Big Sean really is a real Spiderman, just from another universe. To make sure people knew it was him behind the mask, Big Sean revealed his identity in a photo where he sits on top a taxi like he owns the city.
We all know only a real Spider-man can sit on top a car like that, without getting in trouble.
Author: JordanThrilla