In the Hollywood world one of the easiest ways for someone to make themselves trend is by wearing very revealing clothes. For example back in the day Lil Kim wore a dress that literally had one side of her chest hanging out freely with nothing but a star covering her nipple area. Now Olivia Wilde has entered the chat with a dress that left nothing to the imagination in terms of her upper body.
No Bra Olivia Wilde's Breast Nipples Showing in See Through Dress at People's Choice Awards Goes Viral
During the People's Choice awards Olivia Wilde went on stage to accept an award for "Don't Worry Darling". During her speech she thanked her crew for making sacrifices during the pandemic to make sure the movie was a success. It wasn't her words that captured the most attention, it was her interesting choice of attire for the event that left people speechless.
As you'll see in the footage below Olivia Wilde's breast nipples were in plain sight due to her dress being completely see through. In most cases a woman would wear some type of covering underneath an outfit like that, but Olivia Wilde was not wearing a bra, effectively pushing the boundaries of what is appropriate. On social media many people have accused her of wearing the suggestive outfit as a desperate attempt to remain relevant, and garner attention. Some people praised her, and complimented how in shape she looks.
_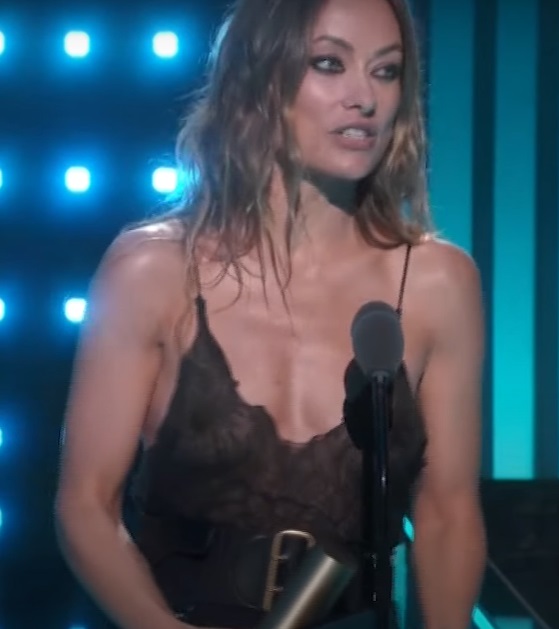 _
Imagine what parents were thinking at home if they had a kid watching that awards show when she came on stage.