Conor McGregor leaked text messages from Dana White exposing him disrespecting Diego Sanchez. The leaked text message conversation between Conor McGregor and Dana White was prior to the Coronavirus Pandemic. The messages were in the form of Instagram DM's, which revealed the opponents Conor McGregor requested to fight before he retired in 2020.
What fueled Conor McGregor to leak the text messages from Dana White, was Diego Sanchez calling him out for his final match during a virtual conference for the upcoming UFC 253 event. Conor McGregor posted the text message conversation he had with Dana White to prove he requested to fight Diego Sanchez in the past.
What Dana White said about Diego Sanchez was super disrespectful.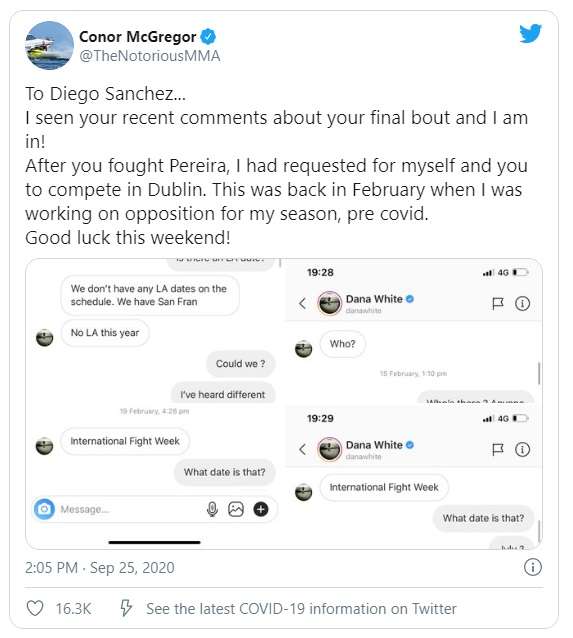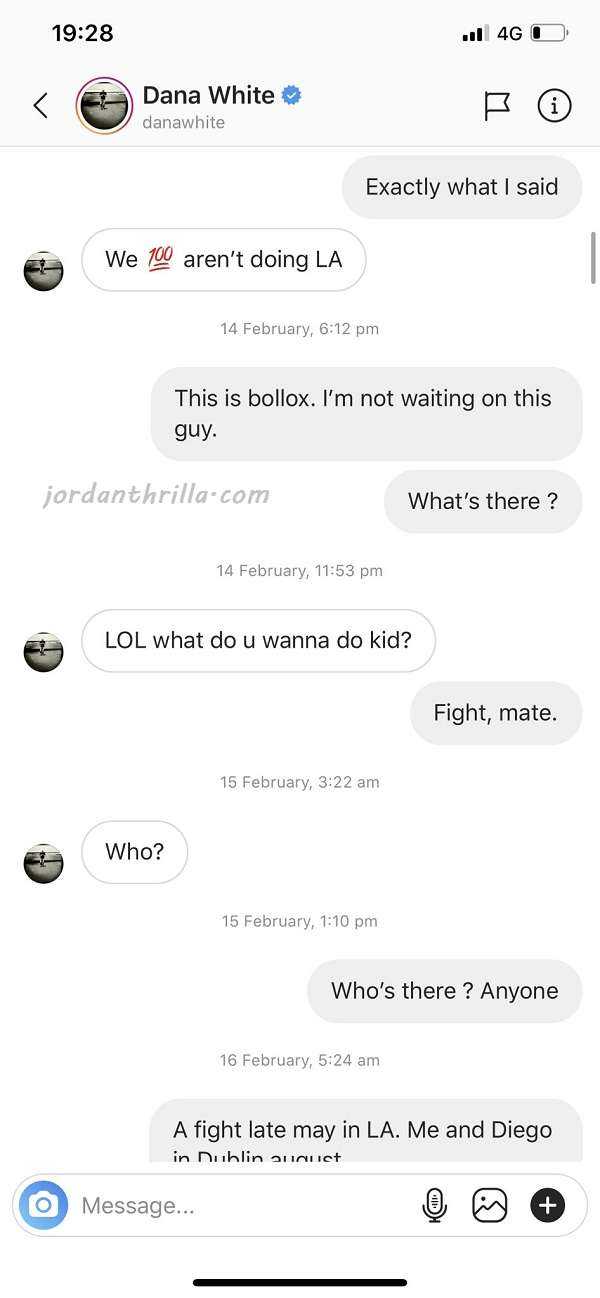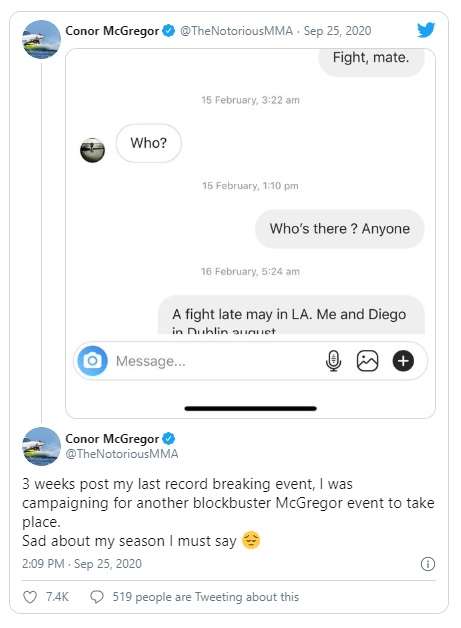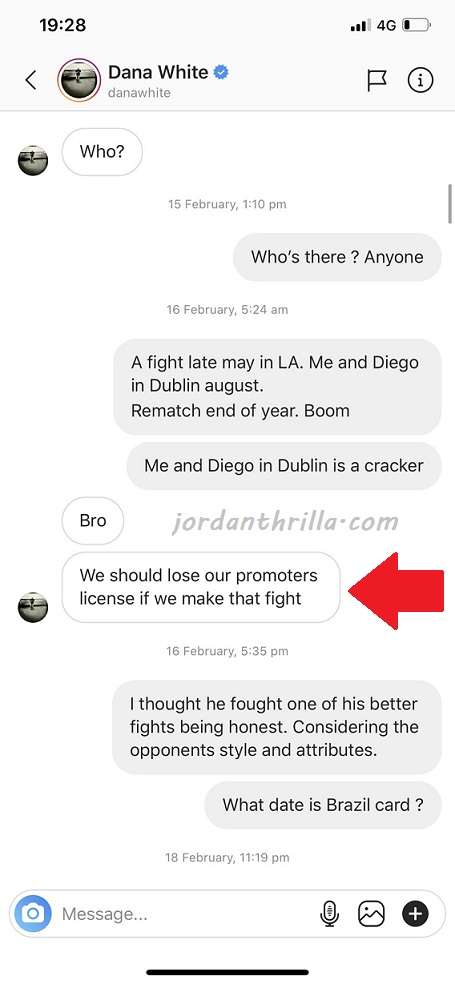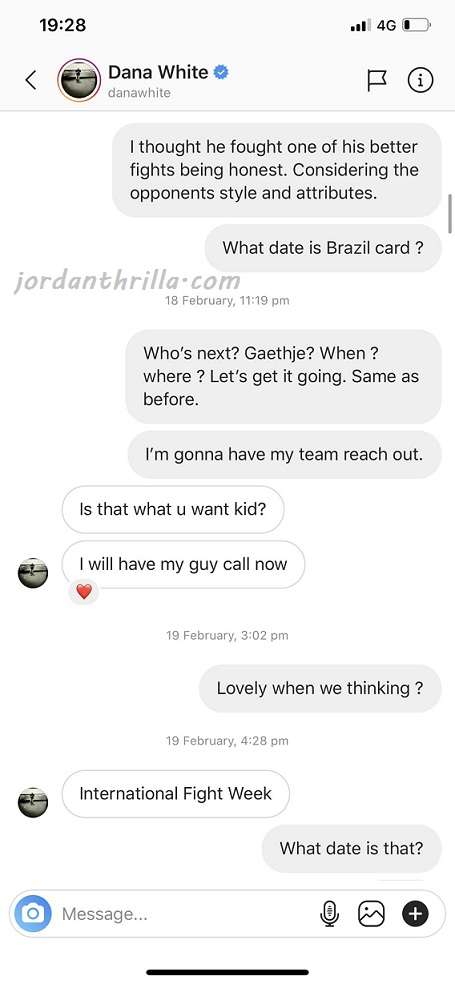 Dana White said "We should lose our promoter license if we make that fight", when Conor McGregor said he wanted to fight Diego Sanchez in Dublin. Conor McGregor continued to vouch for Diego Sanchez saying "he fought a good fight", but it was clear from Dana White disrespecting Diego Sanchez the fight wasn't happening at the time.