David West dissed Tom Thibodeau in a rant bashing Knicks for firing a black coach to hire him. The premise of David West's rant about Tom Thibs was that he is getting many chances as a white coach, but black coaches in the NBA aren't given the same chances. David West shed light on how Tom Thibodeau's career as a coach has been disastrous and detrimental to players' health.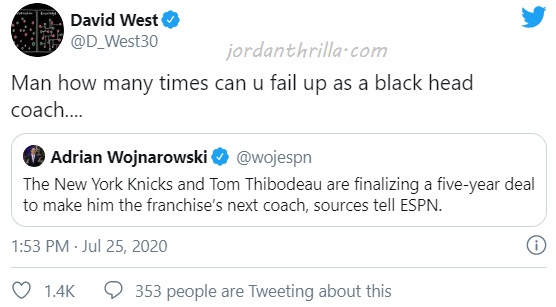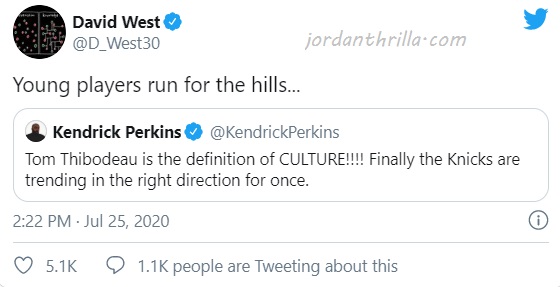 You can really sense how emotional David West is about this topic. He isn't just calling out the Knicks, it seems David West called out the entire NBA for not giving black coaches the same chances as white coaches. Given what went down in Minnesota, it is strange that Tom Thibs was hired before Marc Jackson and Tyronn Lue.
If the Tom Thibodeau Knicks era ends up being a disaster again, remember this David West rant.
Author: JordanThrilla