ESPN dissed Ja Rule, then Ja Rule responded to ESPN demanding someone be fired for clout chasing. ESPN posted the embarrassing video where Ja Rule asked a crowd "Are we Ready?", but the crowd remained completely silent. It was so bad, Ja Rule left the stage after saying "Guess Not".
In response to ESPN, Ja Rule demanded their social media handler be fired. Then Ja Rule accused ESPN of clout chasing, by disrespecting a hip hop "ICONN".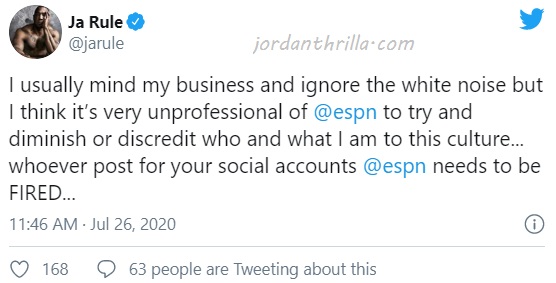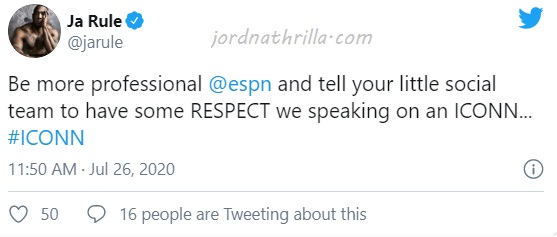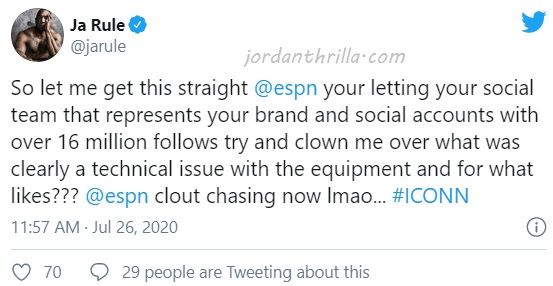 Based on Ja Rule's response to ESPN posting that infamous video, it's clear they hit him where it hurts. Even in old age Ja Rule still seems to be very sensitive about the embarrassing moments he went through in his rap career. When an organization with millions of followers puts one of the moments in the limelight again, it makes it even worse for him.
Ja Rule is probably wondering if 50 Cent runs ESPN's twitter account.
Pray for Ja Rule through this tough time.
Author: JordanThrilla