When Tory Lanez announced he was speaking on Megan Thee Stallion at 9 pm PST most people where thinking it would be on IG Live, no one was expecting an album about Megan Thee Stallion. However, DJ Akademiks revealed Tory Lanez is releasing an album at midnight to address the Megan Thee Stallion shooting incident.
Tory Lanez will use his album to reportedly reveal that the incident didn't happen the way Megan Thee Stallion said it did.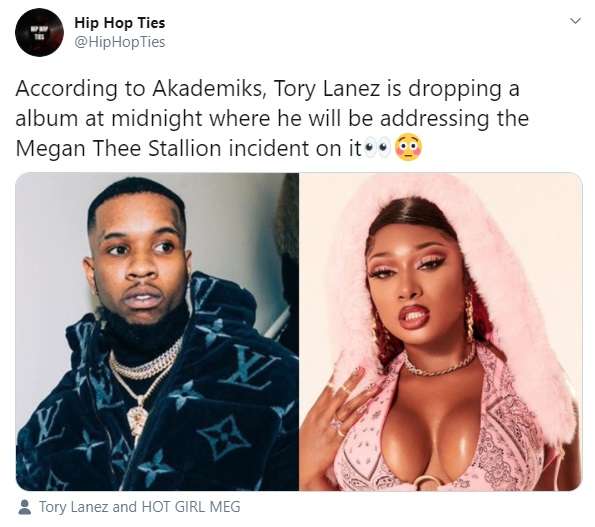 Even though most people hate him now, a surprise Tory Lanez album about Megan Thee Stallion is sure to do numbers. Everybody wants to hear what Tory Lanez has to say about shooting Megan Thee Stallion after his lengthy silence.
Is Tory Lanez going to reveal he didn't really shoot Megan Thee Stallion on a new album?
It's about 10 minutes until 9 PM PST, which is also midnight, so if DJ Akademiks is telling the truth we will know soon.
Author: JordanThrilla