Tory Lanez Rick Roll'd Megan Thee Stallion fans with his "Daystar" album. Tory Lanez tricked the world into thinking he was going to talk about shooting Megan Thee Stallion situation on IG Live. Naturally people reacted to Tory Lanez dropping "Daystar" Album at midnight instead of speaking about the Megan Thee Stallion with much anger.
Most people accused Tory Lanez of disrespecting Megan Thee Stallion again. There's an old term that goes "don't shoot yourself in the foot", ironically that term would apply to Tory Lanez in this situation.
Just like a true Narcissistic troll…. pic.twitter.com/6wuTVYe76X

— Sade Christian (@SadeChristian88) September 25, 2020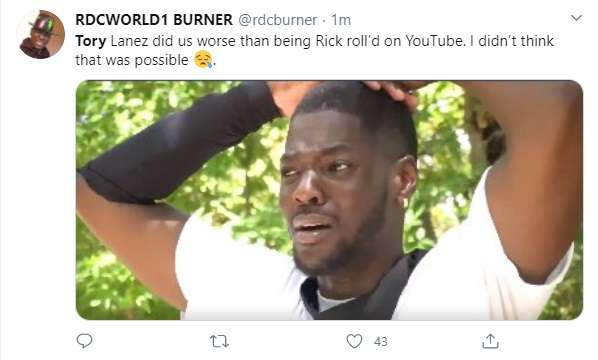 Tory Lanez made an announcement earlier today saying he has time to speak his mind. He followed that up by releasing a 17 song album called Daystar. From a marketing standpoint this is sure to make his album do numbers, but the long term negative effects could be the issue.
Tory Lanez tricking Megan Thee Stallion into thinking he was going to talk is quite possibly the worst thing he could of done at this moment.
Author: JordanThrilla