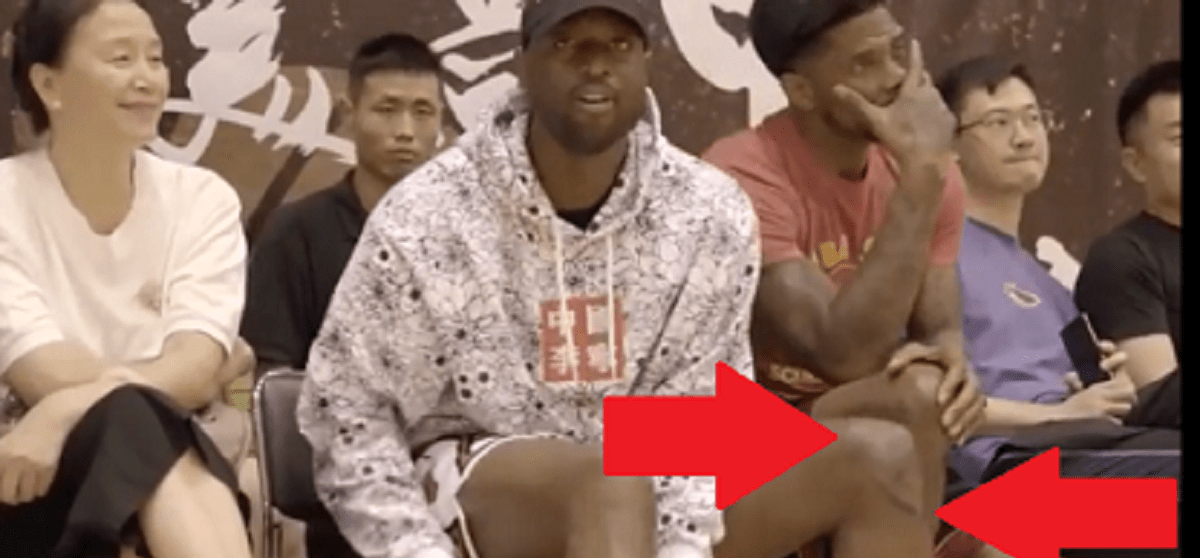 Does Dwyane Wade have a knee pad implant in his left knee? A new video has surfaced online, pointing out the fact that something looks a bit off and new about Dwyane Wade's left knee area while he was in China awhile back. The same knee that ailed him his entire NBA career, and made Dwyane Wade think about retirement during the Lebron James Heat Era.
Dwyane Wade's knee problems started all the way back in college after a torn meniscus injury. Dwyane Wade opted to have it removed rather than repaired, which allowed him to return to the basketball court quicker. At the time it sounded like the right decision, he was back on the floor in no time.
However, as time went on having a part of his meniscus removed broke down the knee joint, leading to issues that ultimately led to his retirement this past season. Take a look at the video evidence of a possible Dwyane Wade artificial knee pad implant.

While in the NBA having an experimental surgery on his left knee wouldn't have been allowed, or possible for him. However, now that he is retired it definitely would be an option for him considering the amount of money he has.
With the evidence at hand it really looks like Dwyane Wade possibly has some type of permanent artificial cushioning and stretching device implanted around his left knee. If he does, hopefully it has helped him have a knee pain free life after basketball.
Author: JordanThrilla