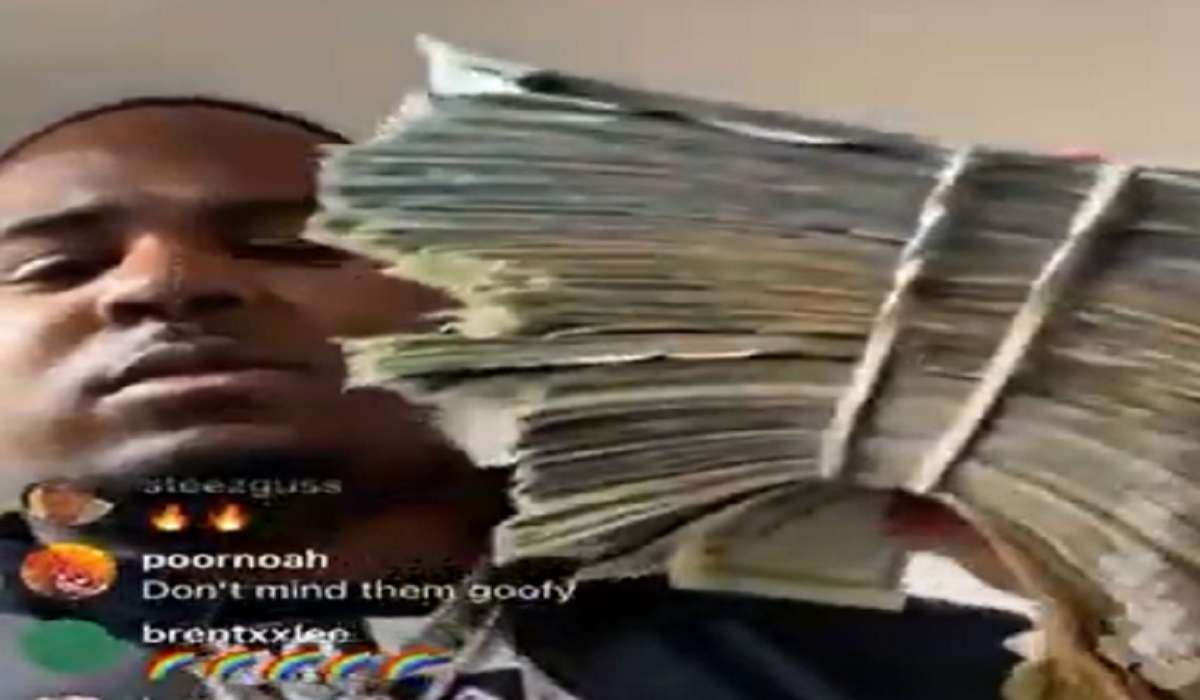 Drakeo The Ruler responded to gay rumors in new viral video. Just a few hours ago people began saying "Drakeo The Ruler" is gay after some strange audio heard during his IG Live session.
It appears Drakeo The Ruler has now responded by posting another video flashing cash and previewing his new album. In essence Drakeo The Ruler is saying he is ignoring rumors about Drakeo The Ruler being gay.
Take a listen.

As you can see the IG Live comments of his video people are going to keep clowning Drakeo The Ruler for being gay, even if he chooses to ignore all the noise. You can see people are now flooding his comments with rainbows and gay jokes.
Drakeo The Ruler's response to gay rumors shows he is going to take the high road for now. However, if people keep making Drakeo The Ruler gay jokes, you might see him try and clap back. The audio that exposed him is damning though.
Author: JordanThrilla