A fat white girl fat shaming a black woman's mom has people very angry. Fat white girl Jill Fahey fat shamed a black mom with the fat joke "ill built 300 lbs beef", and social media is going in on her. The twitter user who goes by JillFahey1 on twitter sent out a disrespectful tweet calling a black girl's mom fat.
In the message calling the black woman's mom fat Jill Fahey said, "This ya mom? Shawty ill built asf looking like 300 pounds of pure beef". The strange thing about this is Jill Fahey appears to be twice as big as the black mom she was fat shaming.
This led to social media releasing a barrage of jokes clowning her for being fatter than the black mom she disrespected for no reason. People even found out she was dating a black guy, which makes the situation even more ironic.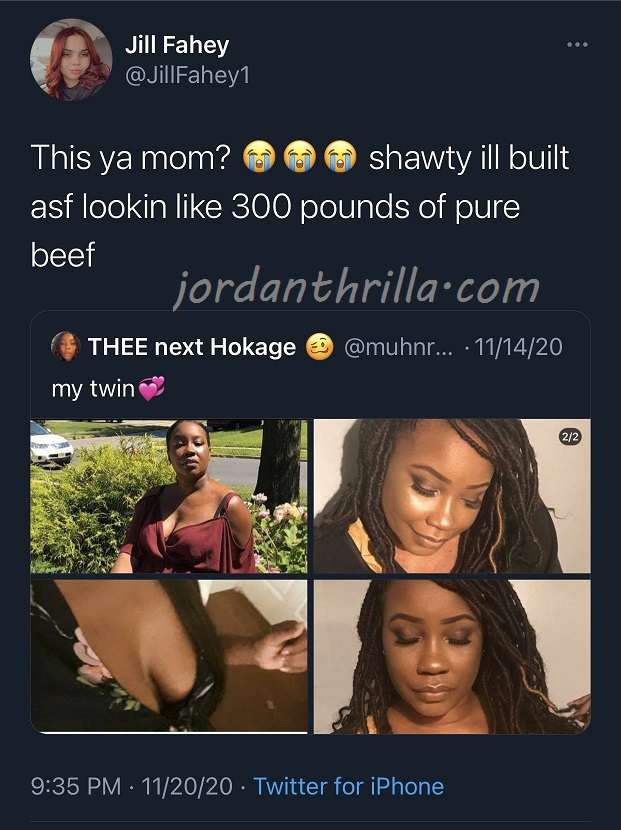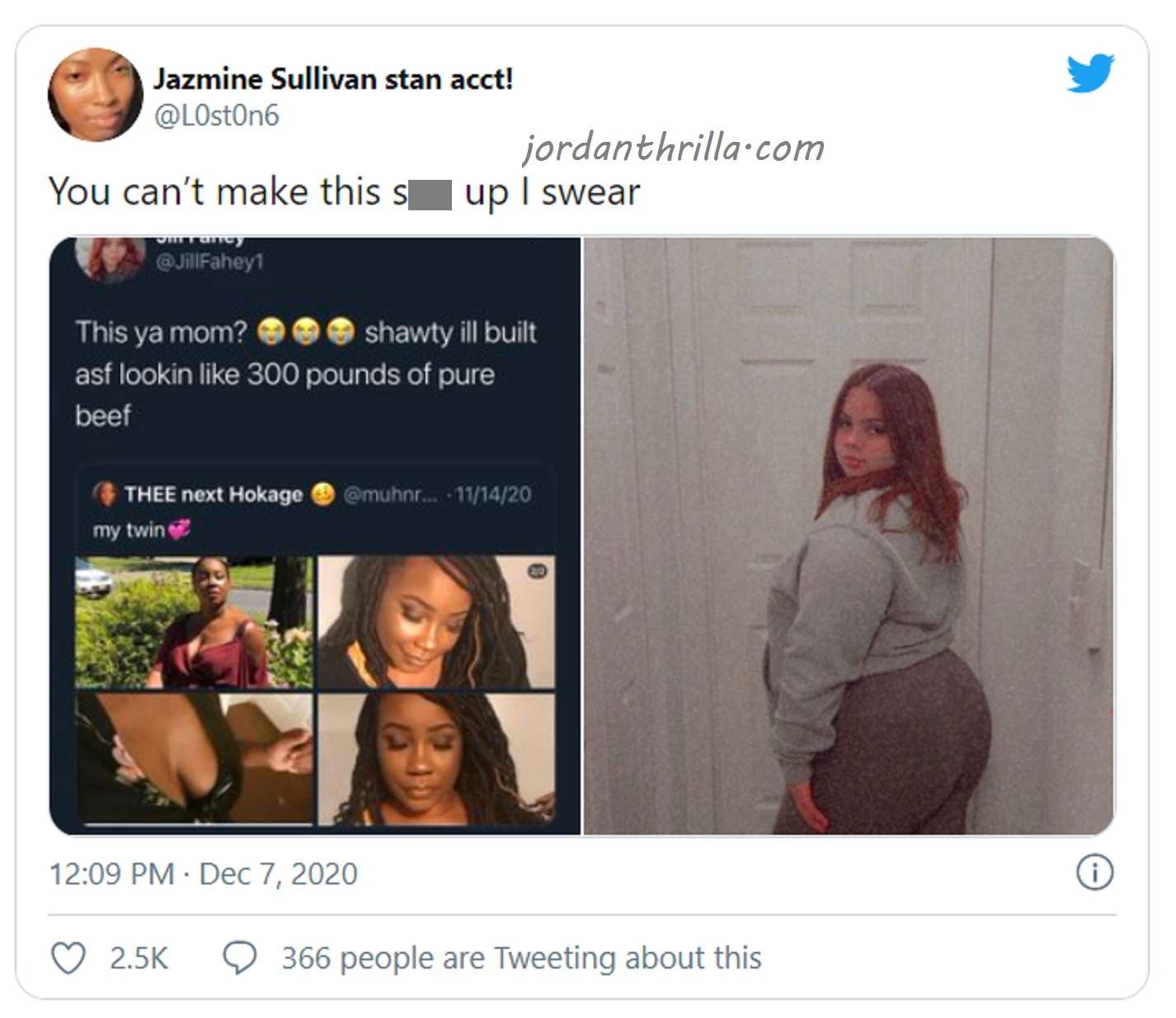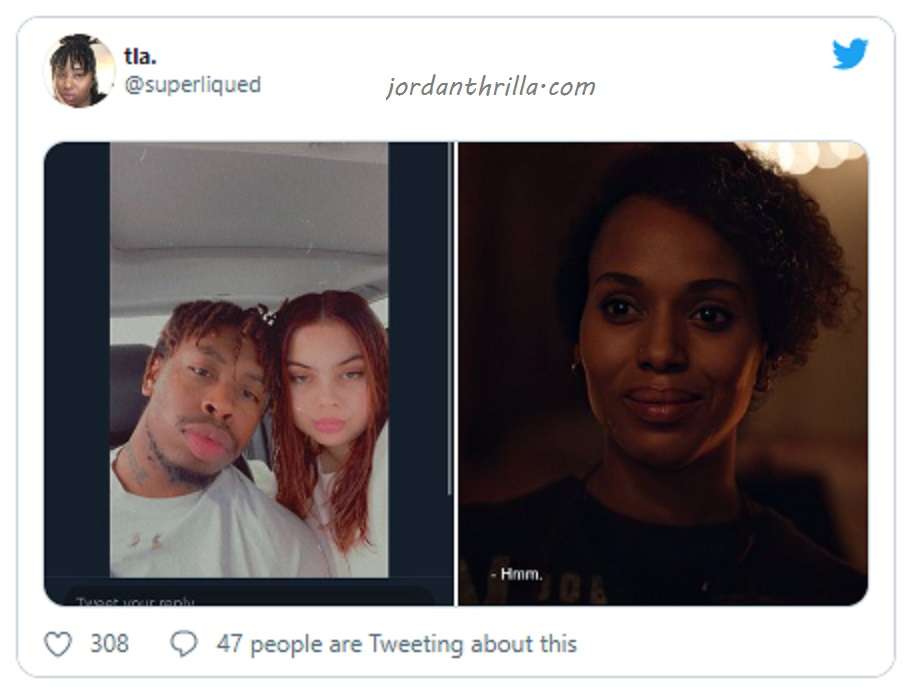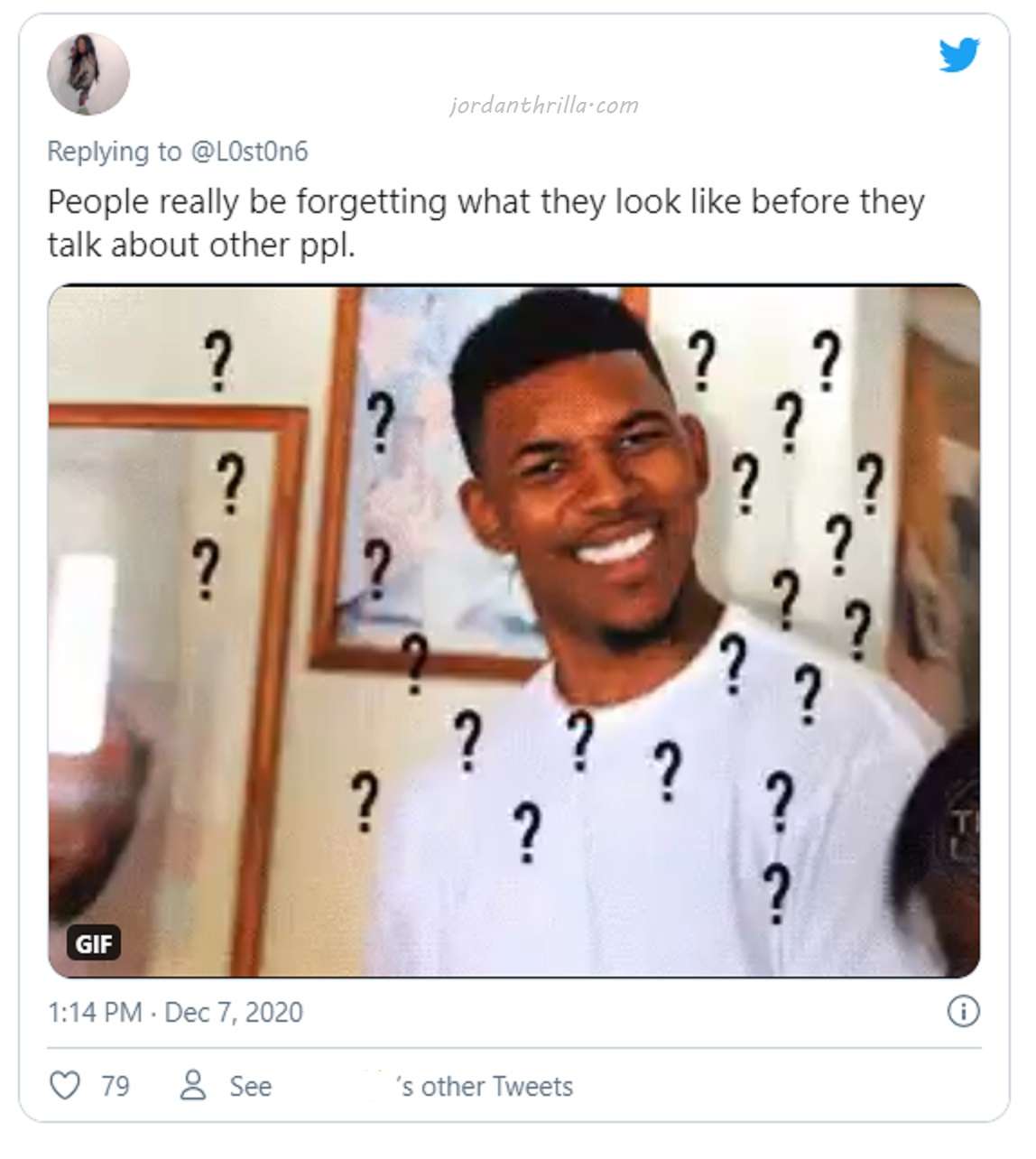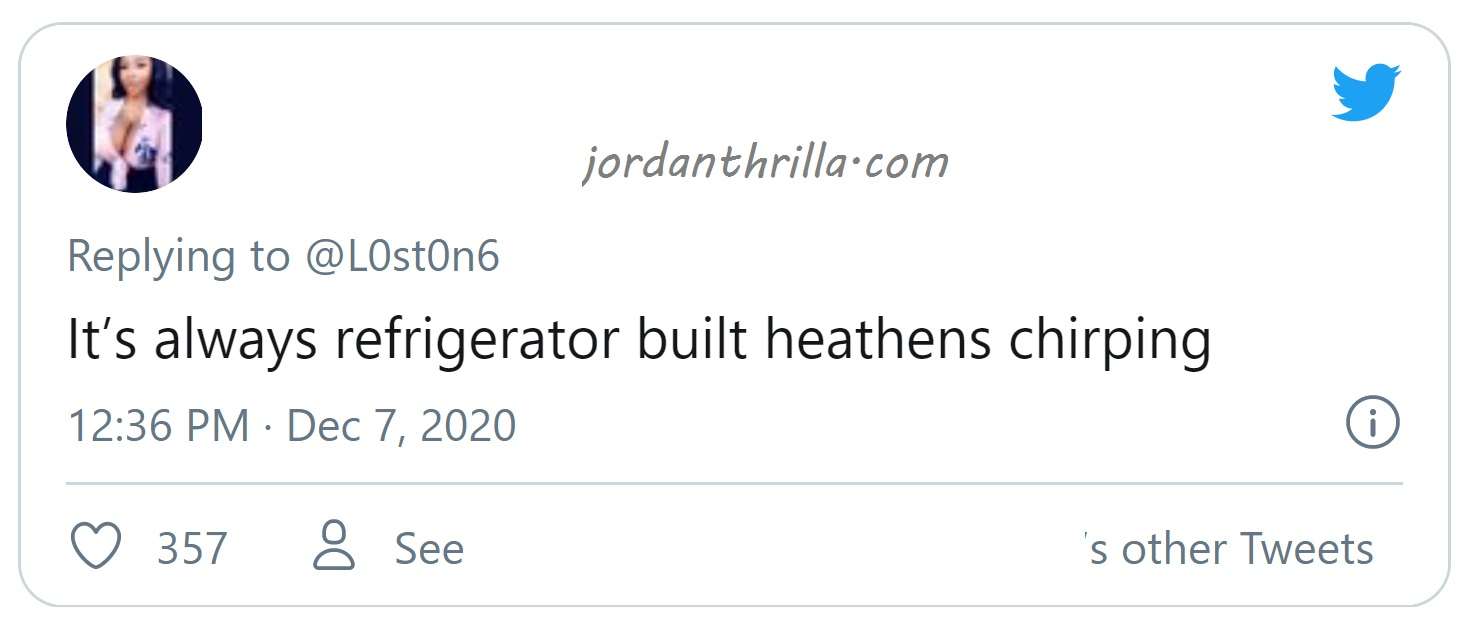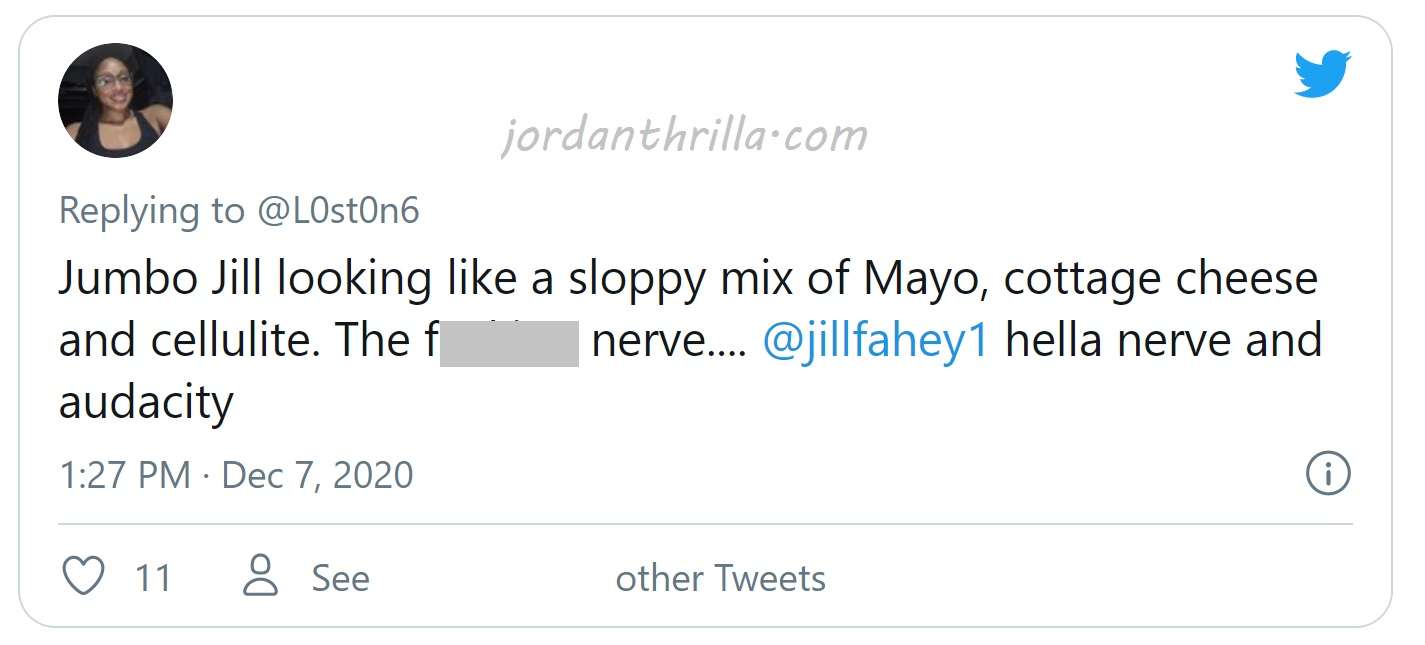 This was a moment where the person looking for clout seemed to have zero self awareness. Disrespecting someone's parent on social media is uncalled. She made herself look foolish by calling someone "ill built" when she herself appeared to be "worse built", which made no sense at all.
Twitter user Jill Fahey fat shaming a black mom even though she's fatter is another moment of keeping it social media gone wrong. She got the clout she was looking for, but was it worth it?
Author: JordanThrilla