A man was disowned by his own family after shaving his beard and revealing his new look. What was supposed to be a day of revealing his new beardless look, turned into a horror scene when his family saw him.
After the Father shaved his beard his daughter looked at him speechless and disgusted. Then he showed his wife who almost started crying saying "Why would you do this". It got even worse when his son refused to look at him without his beard.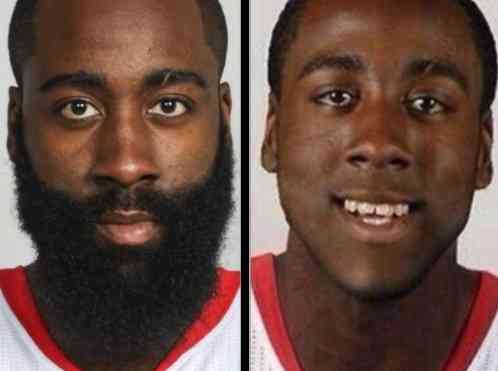 For most men a beard is one of the things you cherish most. Your beard stays with you for life, and doesn't thin out like hair on your head. In some cases your beard can make or break you. James Harden is perfect example of someone who can never shave their beard again.
When the man got disowned by his family for shaving his beard, he learned that hard way that he's in the same situation as James Harden.
Author: JordanThrilla