Father Sends Daughter Money by Tipping Her NSFW OnlyFans Account and buying a subscription, and She Brags About it On Twitter Going Viral.
A twitter user tweeted about her dad sending $65 dollars on top of a $30 subscription charge through her Onlyfans account. Onlyfans is an adult service for Cam girls to make money from people watching them do adult things.
It was the sad cycle of the Social Media Age continuing on it's march to prove society may be doomed in terms of losing all natural morals.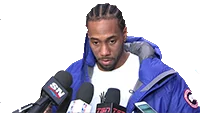 In this story, it's hard to say what is worse. You have a dad supporting his daughter stripping on camera for people on the internet, and you have also have a daughter who is so proud that she has a dad who would support her doing something so demeaning.
It's a story that would only happen in the social media age. A social media age where people let the world know things they shouldn't.
Author: JordanThrilla