The FEDS just stopped a potential massacre in Michigan. FBI saved Michigan Governor Gretchen Whitmer from being kidnapped by 6 men planning to violently takeover Michigan State Government. The 6 men concocted a plan to kidnap Gretchen Whitmer from her vacation home.
According to a criminal report that was made public today by the Federal Court, the men planned for almost a year, with training that included militia members instructing.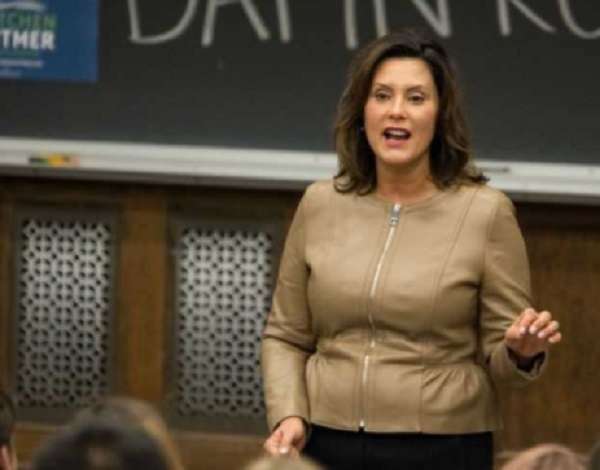 When the 6 men planned to buy explosives and tactical gear this week, the FBI swooped in to save the day before that day came. FBI surveillance recorded the 6 men saying Gretchen Whitmer had too much power in Michigan. They also have the men on record saying they wanted to violently overthrow the Michigan state government, because they felt they were violating the constitution.
Gretchen Whitmer caused a lot of controversy with her extremely strict Coronavirus Lockdown measures, that put a stranglehold on many businesses in Michigan. People also complained that her lockdown measures on personal movement were too stringent. Naturally, there was a lot of tension in the State among those where against Gretchen Whitmer's lockdown protocols, and those who supported them. Perhaps this group of 6 men are on the extreme end of people who where against the stipulations.
The FBI due diligence saved Gretchen Whitmer's life. Her vacation could of turned into a real life horror story. FEDS were on to the 6 men trying to kidnap Gretchen Whitmer, and they didn't even know it.
Author: JordanThrilla