Anthony Davis smelling his finger is making Anthony Davis' NBA finals shot chart go viral after Lakers Game 4 win giving them 3-1 lead over the Heat. Anthony Davis hit a clutch three at the end of game sealing the victory, which was another moment of the incredible shooting display he has put on. Naturally Anthony Davis smelled his finger after making the shot, and it probably smelled like Heat fans heartbreak.
Through 4 games in the finals Anthony Davis is shooting 61% fg, 55% 3pt fg, and 100% on freethrows. Anthony Davis probably doesn't smoke cannabis, but he sure likes green when it comes to his shot chart. Take a look at why Anthony Davis' shot chart from the 2020 NBA Finals is going viral. Anthony Davis sniffs his finger near the end of the video.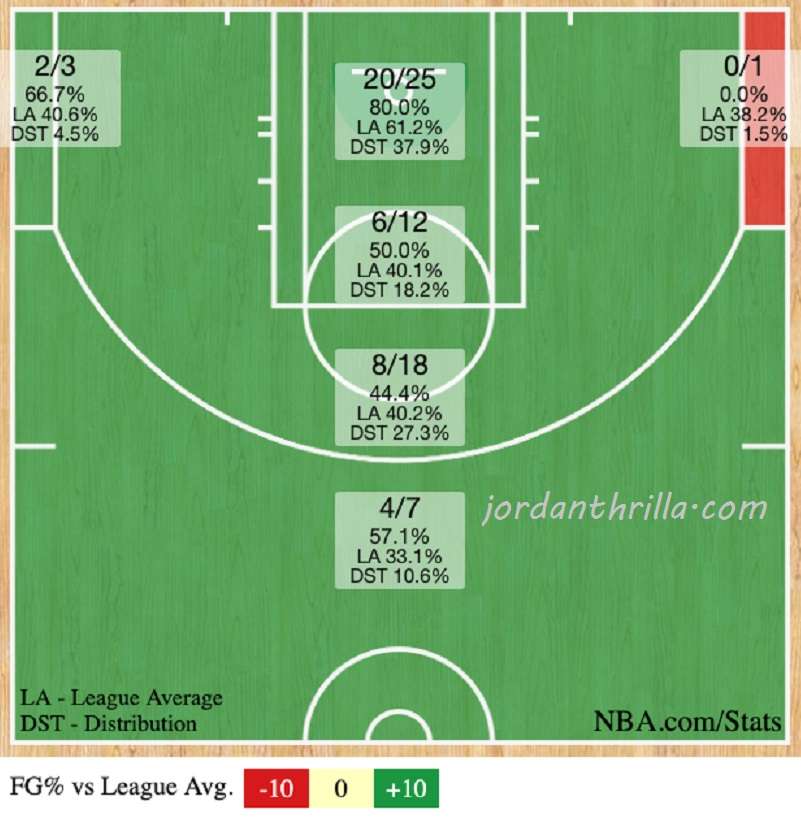 Anthony Davis shot chart could be Shaq's and Stephen Curry's at the same time. He's basically a walking bucket from anywhere on the floor at 7 feet tall. He's like stronger more physical Kevin Durant, but can beast down low like a modern day Shaq. Curry did the shimmy, Shaq looked at his hand, and now Anthony Davis smells his finger.
This is why Lebron James basically begged Anthony Davis to be his teammate. Anthony Davis' NBA Finals shot chart is simply incredible. The AD finger sniff made it even more legendary.
Author: JordanThrilla