Former NBA Superstar Clifford Robinson is dead at 53 after a possible stroke. The news broke via Trailblazers, but his cause of death is not confirmed. According to a report from NBA, former UCONN coach Jim Calhoun said that a stroke may have been the cause.
Clifford Robinson was drafted in 1989 and played 18 seasons. In only his 4th season he won Sixth man of the year award. He was one of the few big men during his time that could shoot well from beyond the arc.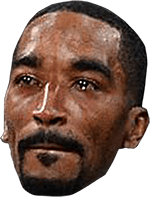 Clifford Robinson had a stroke a few years ago, so his death may have been related to complications from that first stroke. Two strokes in a short time span would be a lot for the human body to handle. Portland Trail Blazers released a statement on their twitter account saying:
"The Trail Blazers organization is deeply saddened by the passing of Trail Blazers great Cliff Robinson. We extend our heartfelt condolences to Cliff's family & loved ones. Uncle Cliffy will be greatly missed by the Trail Blazers & all of Rip City."
It's so sad that Clifford Robinson died only one day after Chadwick Boseman passed away. 2020 has been really tough year.
RIP Clifford Robinson.
Author: JordanThrilla