A family feud between Golden Tate and Jalen Ramsey boiled over on to the field, when Golden Tate decided to defend his sisters honor. Golden Tate fights Jalen Ramsey for disrespecting his sister, starting a massive brawl after Giants vs Rams in a viral video. Jalen Ramsey has two kids with Golden Tate's sister, but he isn't happy with the way she was treated by him.
An official statement from NY Post confirmed Golden Tate fought Jalen Ramsey, because he treated his sister wrong. Take a look at Jalen Ramsey and Golden Tate punching each other.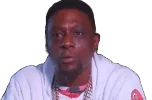 They say dating coworkers can be messy, but so can dating a coworkers' sister Sure Golden Tate and Jalen Ramsey aren't on the same team, but they see each other often since they work for the same company. Given how good Jalen Ramsey is at trash talking, it's no surprise he made Golden Tate snap on him.
It will be interesting to see if any suspensions are handed out by the NFL. The Golden Tate vs Jalen Ramsey fight is more proof that no one wins the family feuds.
Author: JordanThrilla