Gordon Hayward now has no good ankles left. Doctors confirmed that Gordon Hayward completely tore the ligament in his right ankle in a Grade 3 sprain. Gordon Hayward will miss 4 weeks at least.
It was only two years ago that Gordon Hayward broke his left ankle, now his right ankle was completely torn off at one ligament. Gordon Haywards Grade 3 ankle sprain is lucky, because sometimes that causes bone breakage.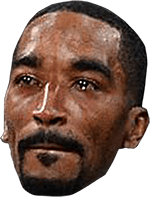 Losing Gordon Hayward for 4 weeks is a huge loss for the Celtics. He was arguably the best and most efficient player on the Celtics this season. Many times Hayward was the one running Celtics offense on the court.
Now with Gordon Hayward out for 4 weeks with a Grade 3 sprain, other players like Marcus Smart who had zero points in Game 1 will have to step up.
Pray for Gordon Hayward's ankles through this tough time. This must be like Deja vu for him.
Author: JordanThrilla