A grown man driving a Lambo Power Wheels car to the gas station is going viral. In the video, the man exits the gas station, carefully sits in the tiny Lamborghini power wheel, then drives away like nothing out of the ordinary just happened. It looked like he was character on Pink Panther.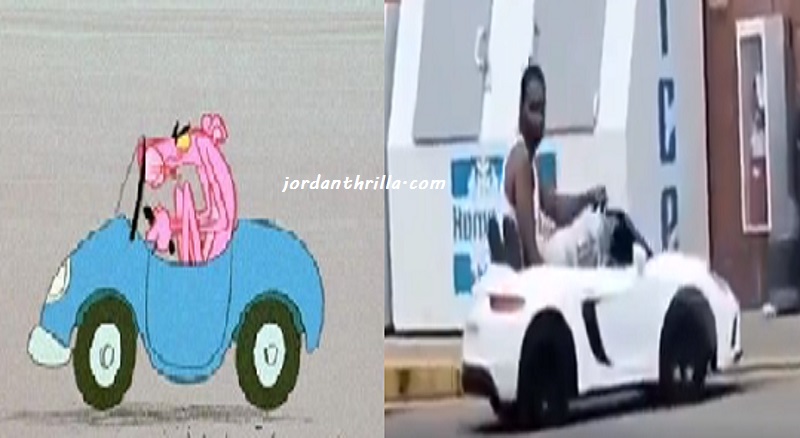 The video is even funnier when you pay attention to how slow the grown man's Lambo truck is going as he drove away looking like a real life Mario Kart character. You could tell he was used to people staring at his Lamborghini power wheel, because he surveyed the area to make sure no one was watching before getting in.
You know it's bad timing when you go viral for a Lambo power wheel on the same day Moneybagg Yo went viral for buying a Lamborghini truck.
Author: JordanThrilla