Joe Ingles is quitting the NBA if the season resumes amid the coronavirus pandemic. According to a new report, Utah Jazz star Joe Ingles is ready fly back to Australia and never play another NBA game to protect his family from COVID-19 if the season restarts.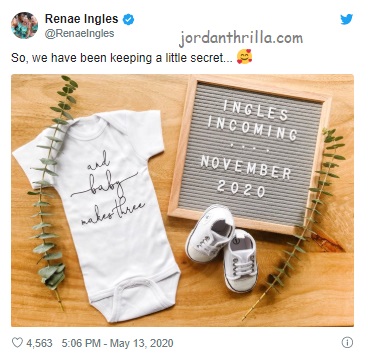 Joe Ingles' wife Renae may have revealed the reason he has such a strong stance against the NBA season resuming. She posted on Twitter that they are expecting a baby in November, which may be making Joe Ingles extra cautious.
The coronavirus has affected the Utah Jazz more than any other NBA team. It created an irreparable rift between Rudy Gobert and Donovan Mitchell. Now it looks like it will keep Joe Ingles from joining the team as well.
The NBA announced they have plans to restart the season in mid July, so Joe Ingles has limited time to decide whether he really wants to quit the NBA because of coronavirus COVID-19.
Author: JordanThrilla