One of the greatest voices in hiphop history from the group Whodini, John Ecstasy Fletcher is dead. The news of ECSTASY's death came by way of Q-tip and LL Cool J who paid homage in emotional posts on social media. Ecstasy was only 56 at the time of his death.
Q-Tip's reaction to Ecstasy's death said, "RIP to Ecstasy from Whodini.one of the most under appreciated voices in hip hop. Too many hits! Condolences to his family".
LL Cool J reacted to Ecstasy dying with a message saying "I can't believe you're gone. One of the most important people in this culture to me. My friend. Exstasy rest in power".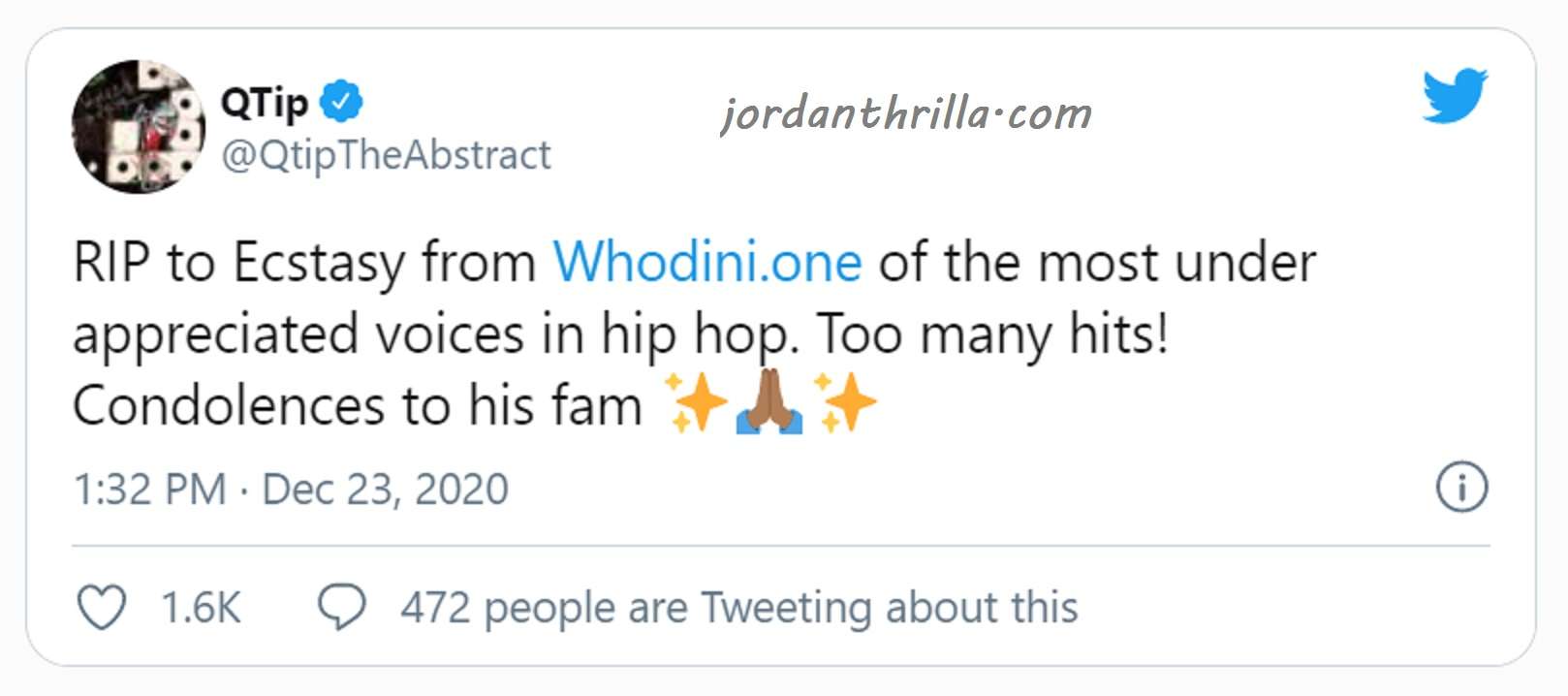 Hiphop has had a very painful year, and news John Ecstasy Fletcher dead just adds on to the emotional torment.
Pray for his family through this tough time. His legacy lives on forever through his music, family, and friends.
Author: JordanThrilla