When a video of James Harden maskless at a strip club surfaced all hell broke loose in the sports world. Now James Harden responded to the maskless strip club with a statement that indirectly admits he violated NBA policy.
In his statement James Harden claims that he wasn't at strip club, but rather an event for his "homegirl". He explained that he was celebrating her becoming a boss, which enabled her to put her people in better positions.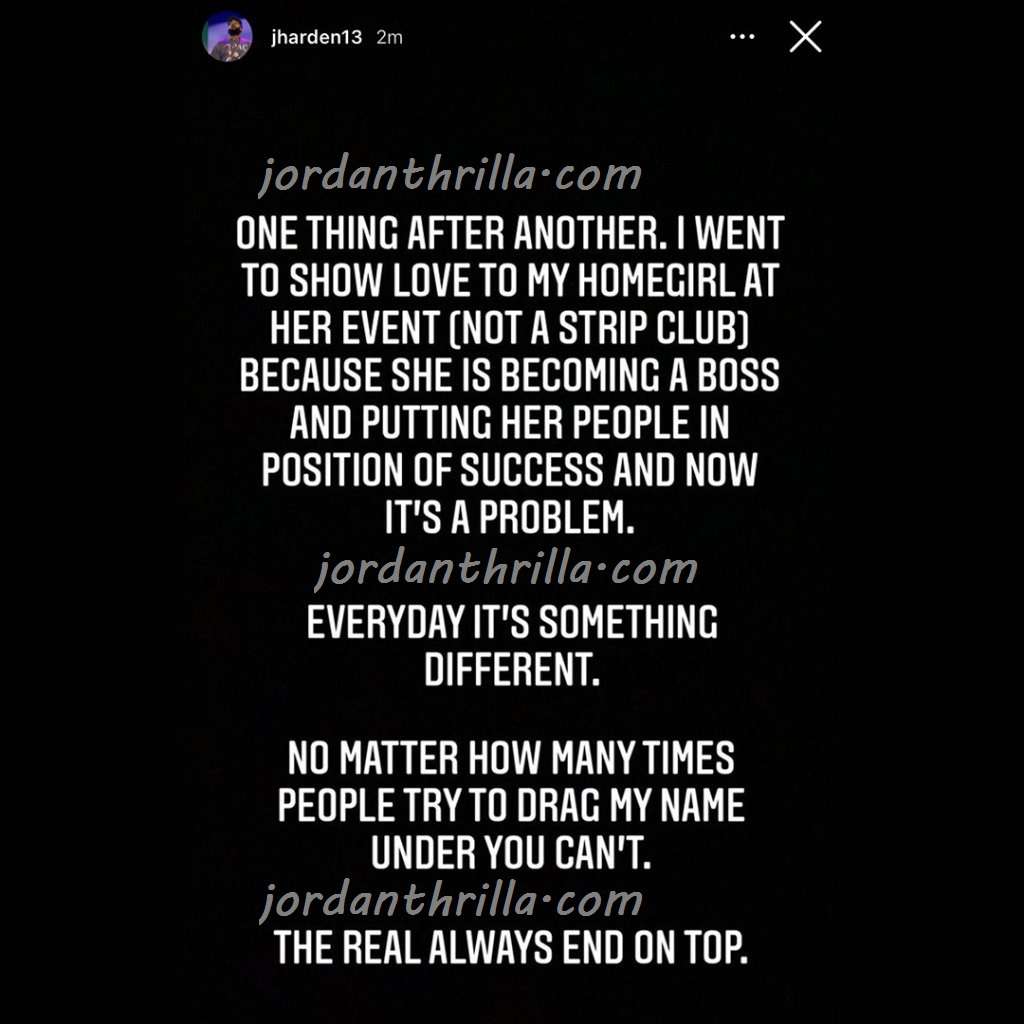 The problem with James Harden's response to the maskless strip club video is that he admits he was at an event without a mask, which is a direct violation of NBA's new COVID-19 policy.
In essence James Harden doesn't seem to care about those policies put in place to protect the league.
Rockets need to get that trade done ASAP.
Author: JordanThrilla