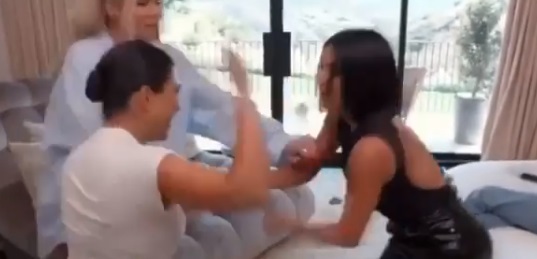 Kim Kardashian Beats Up Kourtney Kardashian during Fight in Viral Video.
If you thought Kim Kardashian couldn't do MMA, you thought wrong. In new video Kim Kardashian got into a fight with her sister Kourtney Kardashian. In the video Kim Kardashian slaps and kicks Kourtney Kardashian, as they fought through two rooms.

After they were broken up, Kim Kardashian still ran after her sister Kourtney, and gave her another slap to the face.
It's not clear what cause the fight, but Kim Kardashian looked very angry. Kourtney looked like she wanted all the smoke as well. This was a true family brawl, judging from that video.
Author: JordanThrilla