Da Brat Comes Out as Lesbian and Confirms Relationship with Jesseca Dupart in Viral Video.
When Da Brat and Jesseca Dupart confirmed their relationship on Instagram, for many it was the first time finding out Da Brat was gay. Although she had a unique style that made some people speculate, a lot of people were still surprised. To them it was like Da Brat came out as gay today.
Da Brat & Jesseca Dupart Confirm Relationship On Instagram pic.twitter.com/zshgHX4y3d

— The Internet Is Undefeated (@livekomik) March 26, 2020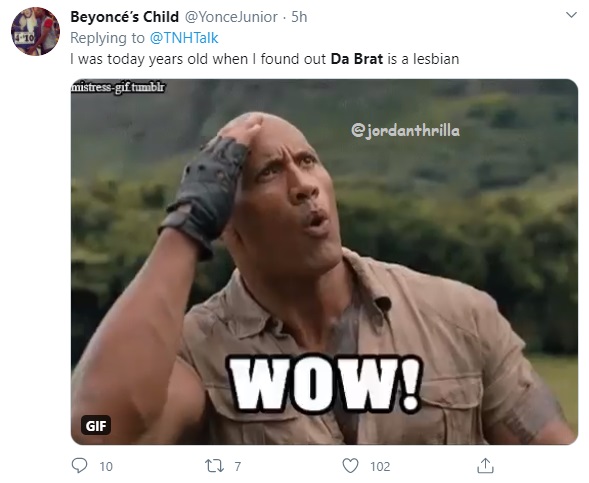 For a lot of people the mystery of whether or not Da Brat was actually lesbian, has been solved.
Congratulations to Da Brat and Jesseca Dupart.
Author: JordanThrilla