Meek Mill never seems to say the right things on social media, and he may have started some trouble in Philly. Meek Mill started beefing with Poundside Pop after he asked Meek Mill if he was Zoo gang or not. The question was in response to Meek Mill saying rappers need to pick sides with all the recent shootings going on.
What happened in turn was Poundside Pop putting Meek Mill on the spot, which made him contradict himself. It sounds like Meek Mill may have made himself a target by disrespecting Zoo Gang in the process.
First Meek Mill said, "Pretty soon everybody is going to have to pick a side. Too much real s*** is going on to be cool with everybody". Then Poundside Pop responded to Meek Mill saying, "It's time for YOU pick a side, are you Zoo or not". All hell broke lose after, and the Twitter fingers started firing up leading to Meek Mill calling Poundside Pop a drug addict on lean Codeine.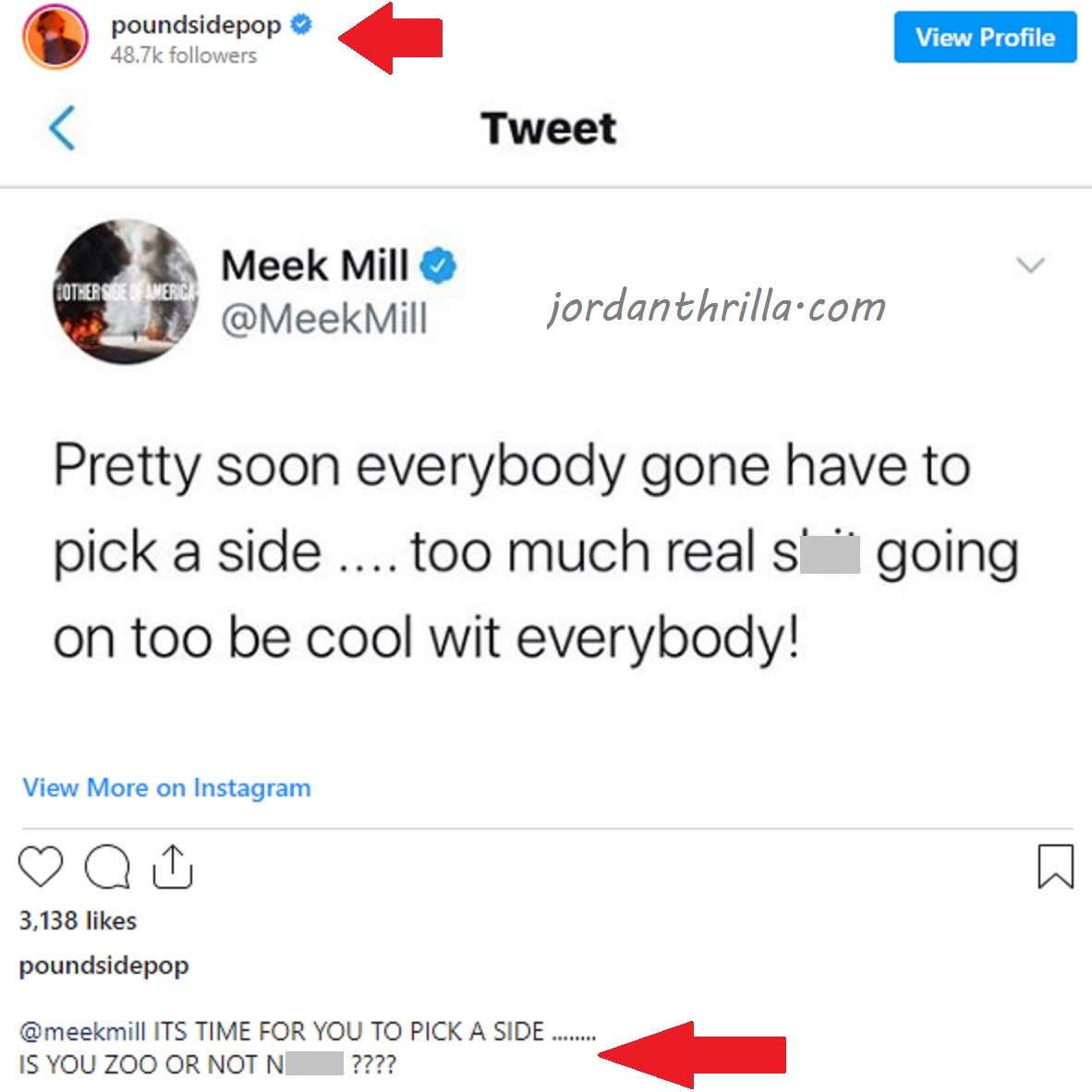 The strangest thing about this exchange was that Meek Mill told people to pick sides, then immediately said he wasn't picking sides right after. When Meek Mill told Poundside Pop he's on drugs it, things got super disrespectful.
"Wock" is a cough syrup mixture of Codiene and Promethazine made by the company Wockhardt. Meek Mill said Poundside Pop is hitting that "wock too hard" insinuating he's addicted to lean.
They're both Philly natives so it's really sad to see Meek Mill beefing with Poundside Pop like this, and putting his possible drug addiction on blast. Again those Twitter fingers have started some unnecessary trouble.
Author: JordanThrilla