Monica responded to Master P dissing C-Murder for calling her and Kim Kardashian his "Angels" with a very personal message. Earlier today Master P released a video calling out C-Murder for calling Kim Kardashian and Monica his angels in a new book. It didn't take long for Monica response to Master P to be released.
Monica had a whole lot to say in her emotional message to Master P.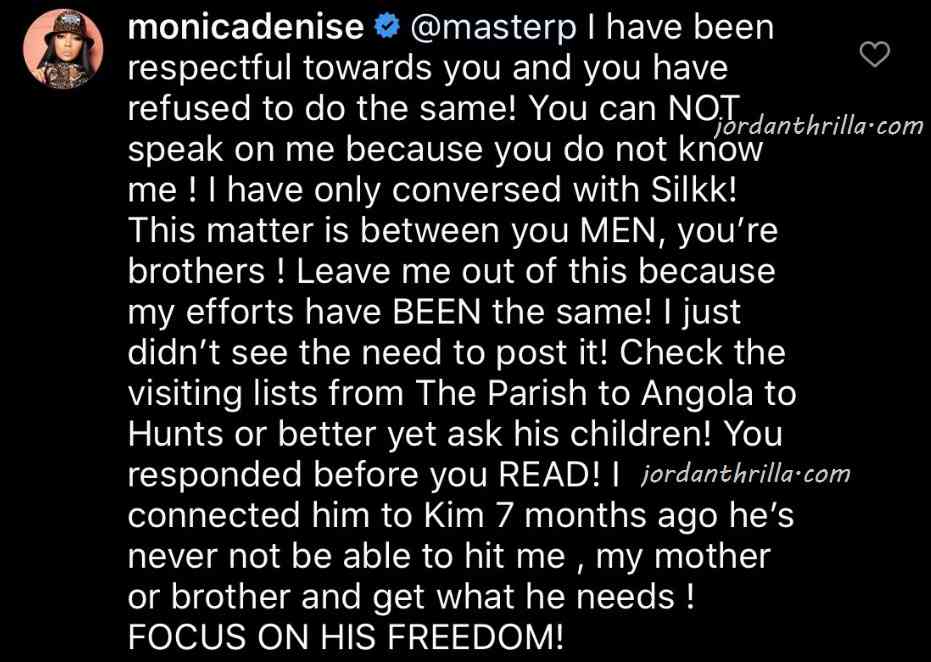 Monica's message was clear, she wants to be left out of the feud between Master P and C-Murder. She tells Master P he can't talk about her, because he doesn't know her.
The most interesting thing is that Monica claims she has been respectful towards Master P, while he has disparaged her publicly.
When Monica mentions checking the visiting lists from The Parish, Angola, and Hunts that was her way of saying there are receipts confirming she was always there for C-Murder.
It's shocking to see two stars of the 90's feuding like this in 2020, when they should all be celebrating the fact C-Murder is free. Monica seems to realize this too, because she ended her statement saying "FOCUS ON HIS FREEDOM".
Author: JordanThrilla