Nicki Minaj fans are cancelling Kanye West for taking her verse off "New Body". Details on why Kanye West took Nicki Minaj's verse of "New Body" haven't been released, but the news was confirmed. Kanye West is releasing "New Body" on Friday as a solo single now. Nicki Minaj fans cancelled Kanye West, while posting their anger towards his decision to take her off the song. Some Nicki Minaj fans urged people not stream Kanye West's "New Body" song on Friday.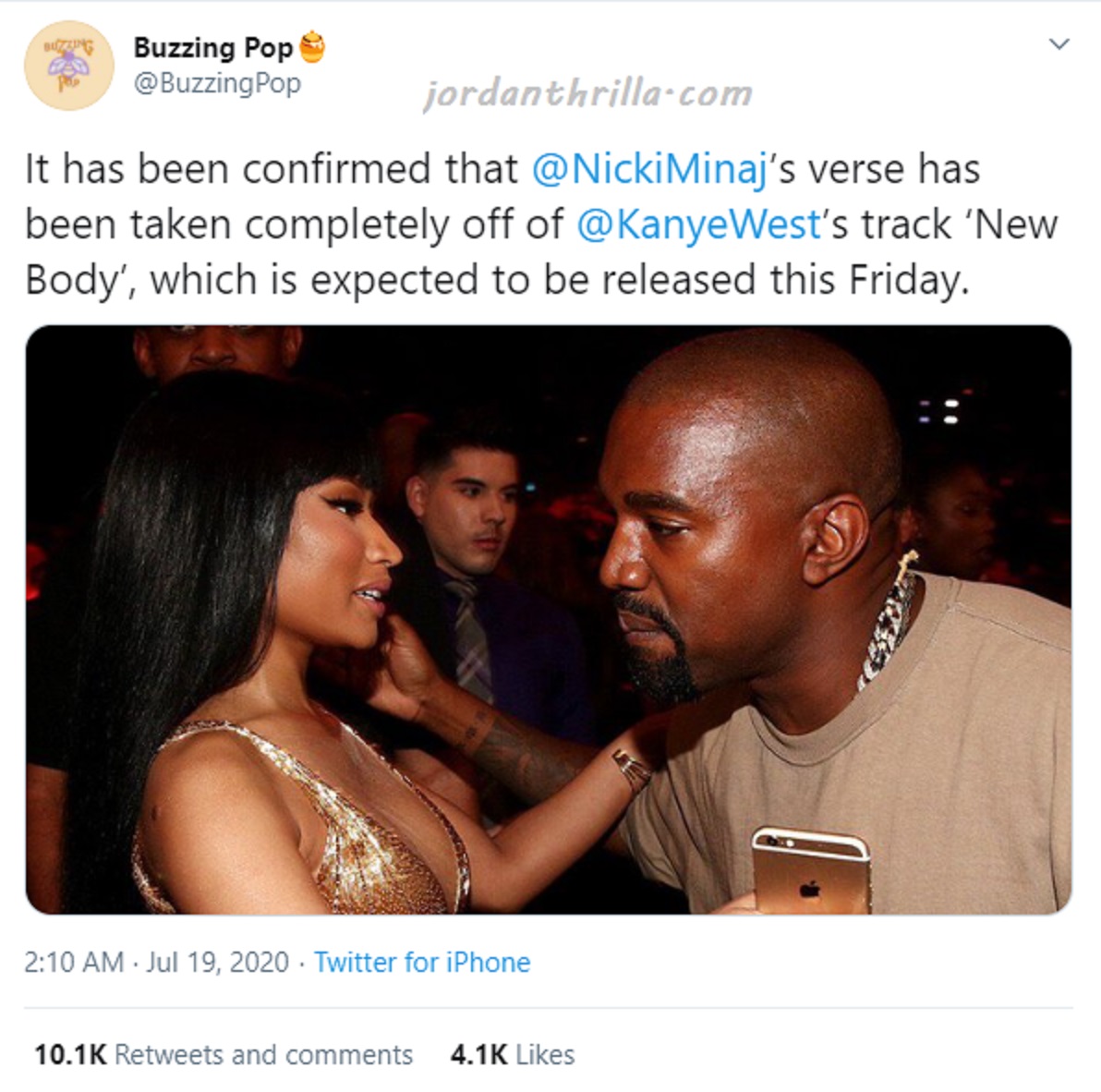 Make sure y'all share this/let people know Nicki is NO LONGER on the final version of New Body so when it comes out Friday DO NOT STREAM IT. The only reason the song has hype around it is because of her, without her on it, he deserves NOTHING from us. pic.twitter.com/54m12iuKbY

— 𝐕𝐎𝐍 (@DIORTWEETS) July 19, 2020

It's clear Nicki Minaj fans are extremely angry and want Kanye West cancelled for taking Nicki Minaj's verse off "New Body". Now the world is waiting to see if the song will flop without the support of the Nicki Minaj beyhive. Friday is a big day for both Nicki Minaj and Kanye West for different reasons now.
On that day we will find out the power Nicki Minaj fans cancelling Kanye West for taking her verse off "New Body".
Author: JordanThrilla