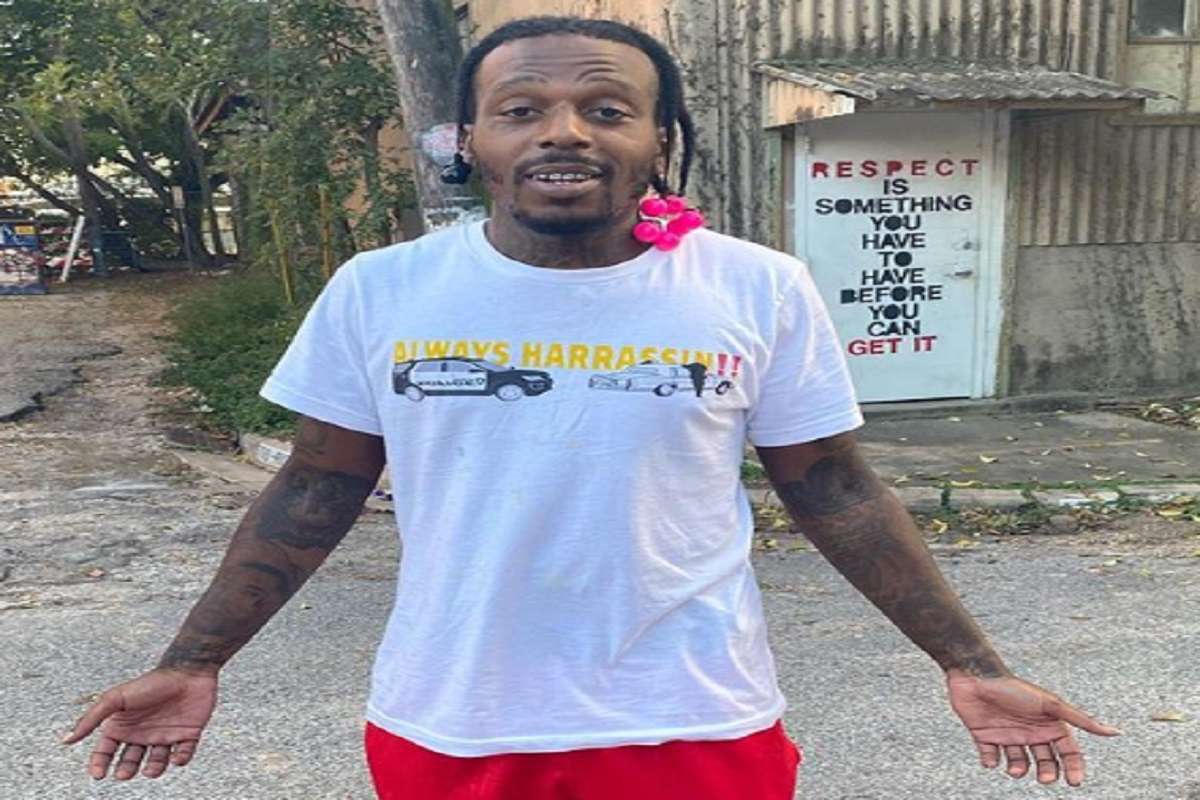 Sauce Walka is promethazine and codeine free, after Sauce Walka overdosed on lean codeine almost dying with his daughter watching. Sauce Walka quit drinking lean codeine according to an emotional post on his Instagram. Sauce Walka had withdrawals for 12 days straight as he stopped drinking lean cold turkey. By his own testimony Sauce Walka spent $5 million on drugs codeine and promethazine.
In the emotional post the popular emcee wrote, "Day 1 after 12 days of withdrawals pain. Detox from 7 years of drinking liquid heroin aka drank". Sauce Walka claims he was drinking 6 to 10 ounces of lean per day. Near the end of his testimony, Sauce Walka revealed he almost died after overdosing on lean with his daughter watching. That was moment he decided to change apparently.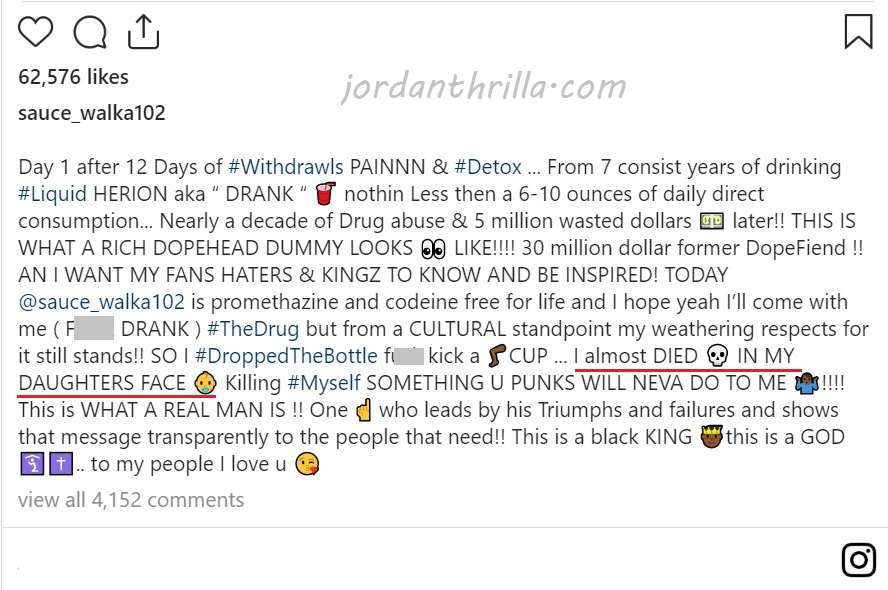 It's always good to see someone able to save themselves from drug abuse before it's too late. Sauce Walka overdosing on lean would have devastated his daughter and fans alike. It probably took a lot of courage with Sauce Walka's withdrawal symptoms to stay strong for 12 days straight. Lean is a highly addictive drug.
Luckily he lived to see another day, and can now boast about being drug free on Instagram. Let's hope Sauce Walka quitting drinking lean is a permanent thing. Sauce Walka's situation is another example why it's always best to stay drug free.
Author: JordanThrilla.