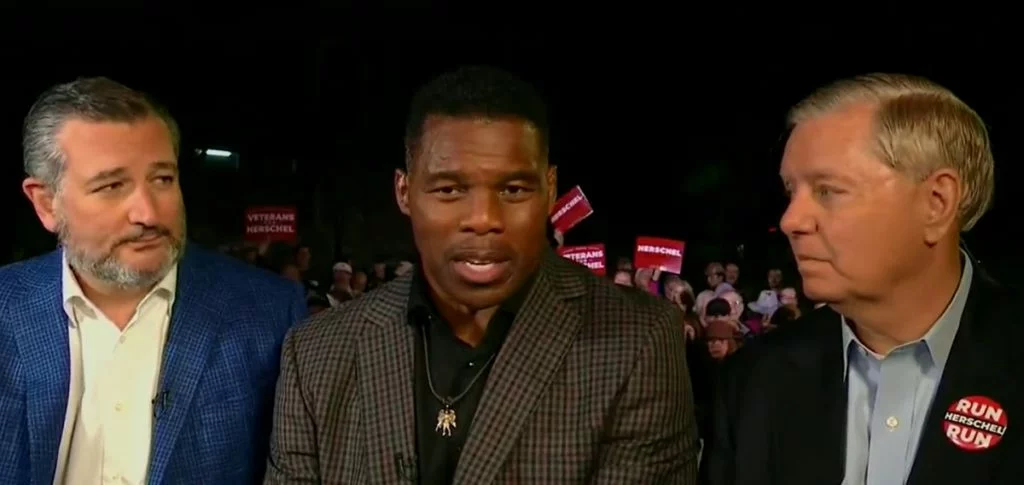 When you're a politician talking concisely and clearly is of the utmost importance, because with the world watching any slip of tongue can turn into a disaster situation. For Herschel Walker that moment came during a Live News segment on Fox News with Ted Cruz and Lindsey Graham by his side. Their reactions in the moment are going viral.
Details on Why Lindsey Graham and Ted Cruz's Reactions to Herschel Walker's 'Erection' Gaffe are Going Viral
The words 'election' and 'erection' are very similar in terms of pronunciation, so it's understandable how someone mispronounce them at times. For Walker it couldn't have come at a worse moment, and social media is roasting him as result. During his Fox News Segment Herschel Walker said, "This erection is about the people". As he made the mistake Ted Cruz and Lindsey Graham nodded in approval of his gaffe and seemed to get excited, which added to the hilarity of the incident.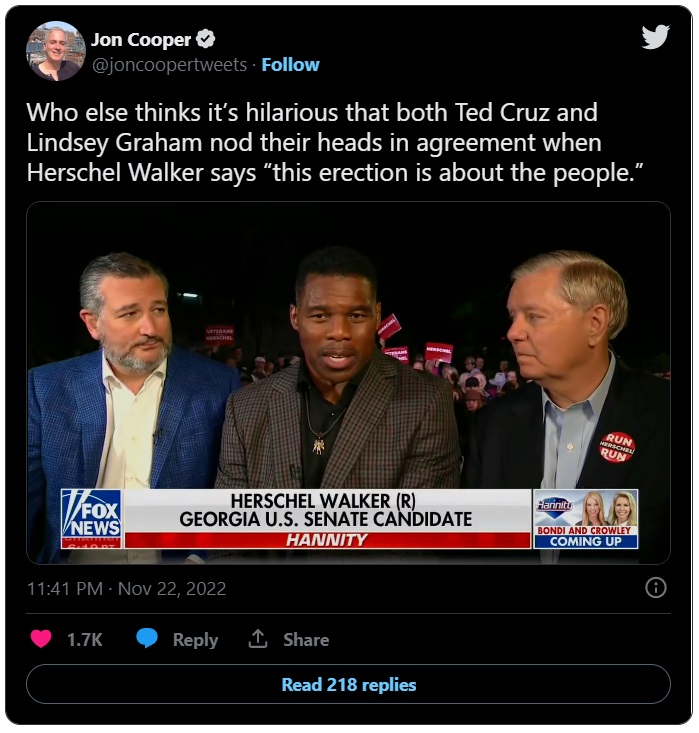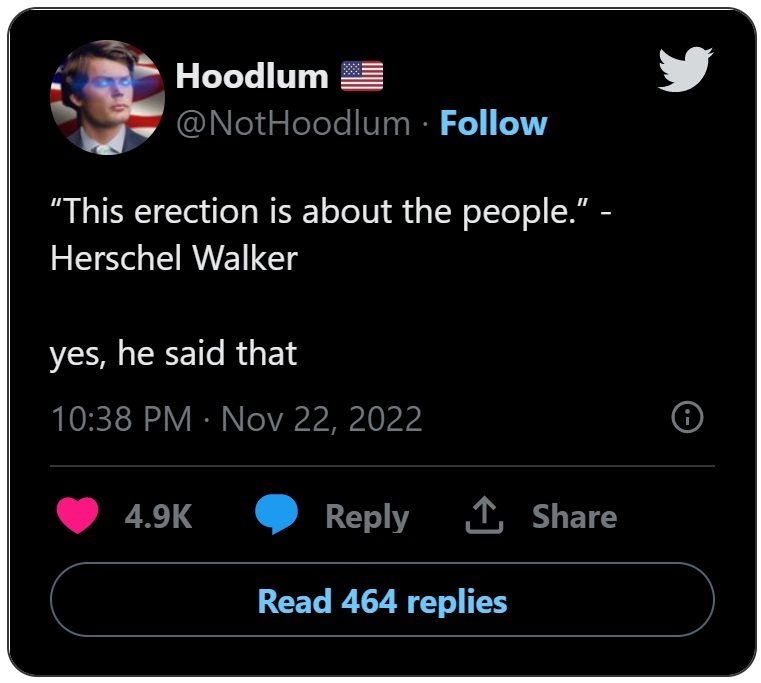 If there's any way he can spin that e,mistake into positive it might be to say that having an erection for the people shows he passionate is about his job.