The pain in Chris Webber's voice during his speech to the marginalized young generation about the Jacob Blake shooting on TNT is going viral. With NBA games postponed due to the boycotts, Chris Webber was able to clear his mind on Live TV and share his thoughts on the Jacob Blake shooting and boycotts. The pain in Chris Webber's voice as he talked was enough to make any grown man or woman cry.
Chris Webber began his speech saying he is speaking directly to those who marginalized for no reason. He was speaking directly to the people who are feeling endless pain from discrimination and other social injustices. Take a listen to his powerful message.
Chris. Webber. Absolutely phenomenal. His pain, sadness, and anger is visceral and cuts like a knife. His words ring true as they always have.

— Patrick Moen-Lisk (@ThebestPML) August 26, 2020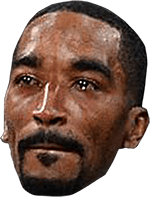 The pain in Chris Webber's voice as he talked to the marginalized was easy to hear. Many people on social media where seen tweeting about the heartbreaking pain in Chris Webber's voice.
The most important take away from Chris Webber's speech was that the marginalized young generation should never "not do anything". Many people will say that things will never change no matter how many times people protest or speak out against social injustice, but Chris Webber made it clear that should never be reason to "not to do anything".
Chris Webber's speech will surely motivate people to keep fighting back peacefully against the seemingly never ending social injustice and discrimination in America.
Author: JordanThrilla