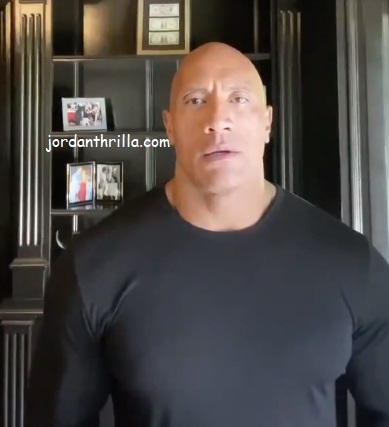 The Rock delivered a 9 minute "Where are you" speech dissing Donald Trump in a viral video. During his rant, The Rock repeated "where are you" while asking rhetorical questions aimed at Donald Trump's lack of response to the ongoing George Floyd protests. The Rock thinks Donald Trump is no where to be found when people are looking towards him for leadership and guidance.

The look on the The Rocks face as he gave the "Where are you" speech was probably the most serious look he has ever had. You could tell he was really waiting for the moment to speak his mind to millions around the world on this matter.
Could The Rock end up being a politician somewhere down the line? Social Media seems to think so after his speech dissing Donald Trump because # therockforpresident is viral now.
Author: JordanThrilla