Umbrella Academy actor Elliot Page is a Transgender man. Elliot Page came out close in an emotional "I see You" message to trans people around the world. The Oscar nominated star has been secretive about his transgender identity for years, but gave a very motivational speech to those who might be going through the same mental battles he did.
In his message Elliot Page wrote, "To all the transgender people who deal with harassment, self-loathing, abuse, and threats of violence, I see you and I love you. I will do everything I can to change this world for the better".
It's clear Elliot Page is ready to be the new voice of the Transgender community. Take a look at his full statement.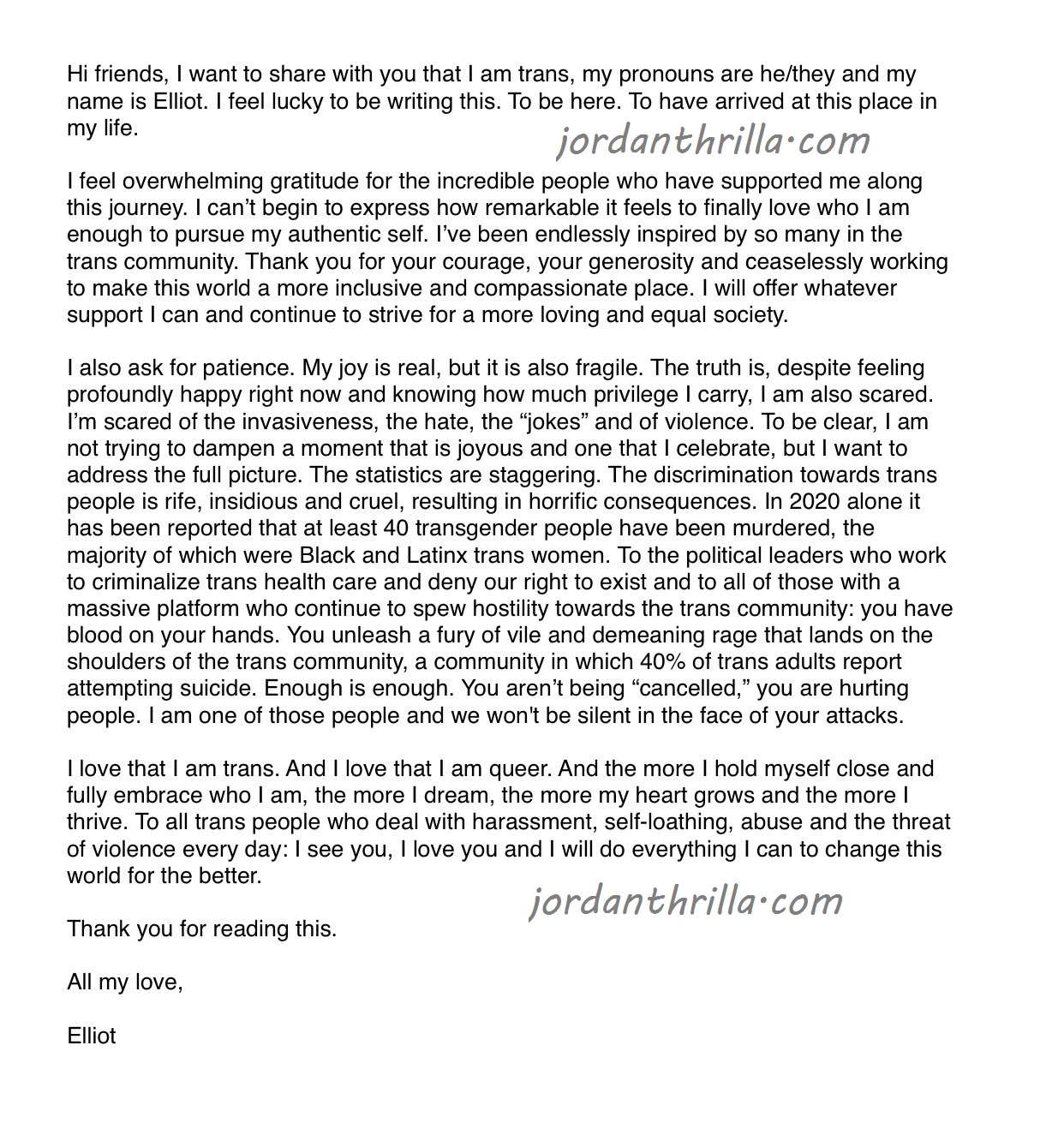 In his transgender announcement Elliot Page went into full details about the horrific statistics of violence towards trans people. He mentioned that 40 transgender people have been murdered this year, most of which are of Black or Latin descent.
He also mentioned a horrific stat that show 40% of Trans adults attempt committing suicide. In essence it seems trans people are going through mental hell, and Elliot Page is fed up with it.
At the moment Elliot Page's transgender man announcement has over 140K likes on Twitter, so it has already had a profound affect on people. Maybe his message will stop the violence toward Trans people.
Author: JordanThrilla