Sixers Raul Neto got exposed for cheating in the worst way. An 18 year old woman exposed Raul Neto cheating on his wife Janae at Orlando Bubble with video proof. The woman posted a TikTok video showing text messages Raul Neto sent her when they first met. In the text message exchange Raul Neto talked about how his mistress looked older than 18.
The conversation ended with Raul Neto telling the woman he will buy her season tickets for the upcoming NBA season. As you probably know, when an NBA player buys a sidechick season tickets, it means he is making her his main sidechick.
The woman accusing Raul Neto of cheating added a bold message to the video "Why don't you tell you wife?". Take a look, and press the unmute button at the bottom right corner of the video if you hear no sound.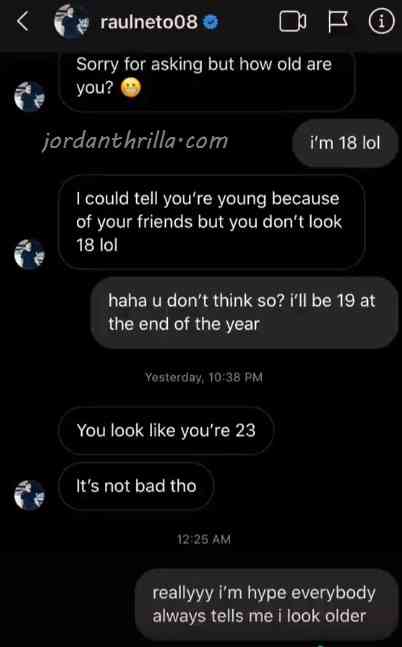 Just like Danuel House who got exposed by the NBA for allegedly cheating on his wife, Raul Neto was probably thinking the Orlando Bubble was a safe haven to be unfaithful to his wife. Little did he know that the woman he was hooking up with was setting him up to be exposed, so she could gain some social media clout.
Raul Neto has been married to his wife Janae for the past two years. Sixers season came to an early end, and if these cheating allegations are true Raul Neto's marriage could be coming to an early end too.
Author: JordanThrilla